Course Templates
Beautiful e-learning course templates with comprehensive content that you can customize to your needs. Use them as a starting point to create your courses and save tons of time.
Build your e-learning business
Would you like to have a course library that you can offer to your clients or organization? Course templates allow anyone to start their e-learning business fast. Imagine that you don't need to start from scratch, but you hit the ground running with 15 ready-made courses. How much time and money it can save you?
Course templates have been created by our instructional designers, they are like off-the-shelf courses with source files. The content is there, but you should modify them to adjust to your needs to achieve the best fit.
Find out more and see course list and demos below.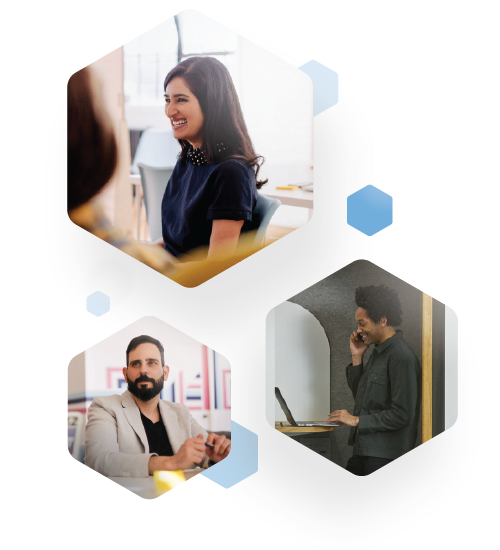 Just add your magic and make it yours
We have gathered the information and we have built a complete course, you just need to make it yours.
There is no faster way to create content, than by using course template as a starting point and adding case studies, company policies and local legislation, to make them truly custom and impactful e-learning courses.
Karlis Sprogis
FasterCourse Founder
Cyber Monday Offer
Get everything with 40% discount! One course template for $179 (regular price $299), full course template library for $899 (regular price $1499) and enterprise offer for $1799 (regular price $2999).
Offer valid until 30th November 2020, 12:00 AM (EST).
One course template includes:
Comprehensive content
Interactions and tasks
Knowledge Check
30-50 min learning time
HTML5 based
SCORM compatible
Source files for Articulate Storyline and Adobe Captivate







Course Template Library includes:
Sales Skills template
Customer Service template
Negotiation Process template
Negotiation Skills template
Business Ethics template
Workplace Harassment template
Conflict Resolution template
Data Protection template
Fire Safety template
Efficient Meetings template
Manual Handling template
Team Management template
Mental Health: Remote Work template
Sustainable Workplace template
Presentation Skills template

Source files for Storyline and Captivate for all course templates
This package includes:
Everything from Course Library package
+ 20h custom development from FasterCourse team to help you customize the course templates
+2h live online training from FasterCourse team on how to use and customize course templates







About Course Templates
Got questions? We have answers.
Can I create courses with these course templates for my clients?
Yes, you can use our courses templates to create courses for unlimited number of organizations, your organization and your clients as well. You can customize them to match your client's needs.
Can I change the content and images in course templates?
Sure, you will get source files and you can add more content, delete some slides or change the images. Feel free.
How does the course template license work?
With the license you can use this course template to train unlimited number of learners in as many organizations as you wish. View the full license
here
.
Will the courses built with your course templates work with my LMS?
You can export each course as a SCORM package and they will work perfectly fine with any SCORM-compatible LMS.
I don't have any authoring tool. Can you create custom courses for me using these course templates?
Sure, we will more than happy to help you customize them. Contact us for more details and pricing at
service@fastercourse.com
Do I have to pay for each user who will be learning from the courses created with these course templates?
No, there are no limits to the number of users that can learn from courses created with these course templates.