Course Templates
Beautiful e-learning course templates with comprehensive content that you can customize to your needs. Use them as a starting point to create your courses and save tons of time.
Great Starting Point
Course templates have been created by our instructional designers, they are like off-the-shelf courses with source files. The content is there, but you should modify them to adjust to your organization needs to achieve the best fit for your needs.
Course templates allow anyone to create a course super easy, as the topic research is done, we have invested hundreds of hours in instructional design, and structured the content for e-learning, with all the necessary interactivity already built-in. Graphical design, choice of imagery is done too.
What they lack though? It is your magic, only you know the specifics of your organization, so to make them really shine, add a tip of your magic and make them your own.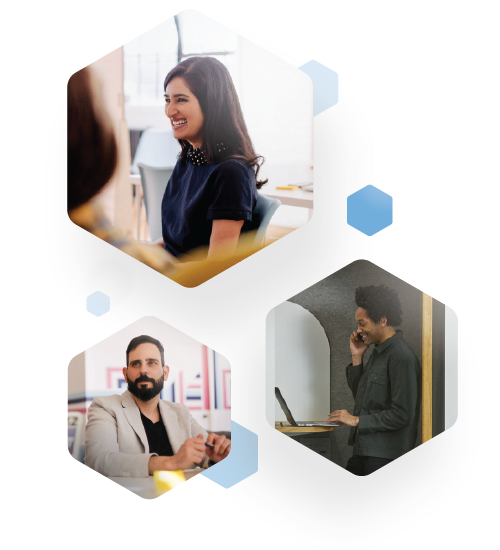 There is no faster way to create content, than by using course template as a starting point and adding case studies, company policies and local legislation, to make them truly custom and impactful e-learning courses.
Karlis Sprogis
FasterCourse Founder
About Course Templates
Got questions? We have answers.
Can I create courses with these course templates for my clients?
Yes, you can use our courses templates to create courses for unlimited number of organizations, your organization and your clients as well. You can customize them to match your client's needs.
Can I change the content and images in course templates?
Sure, you will get source files and you can add more content, delete some slides or change the images. Feel free.
How does the course template license work?
With the license you can use this course template to train unlimited number of learners in as many organizations as you wish. View the full license
here
.
Will the courses built with your course templates work with my LMS?
You can export each course as a SCORM package and they will work perfectly fine with any SCORM-compatible LMS.
I don't have any authoring tool. Can you create custom courses for me using these course templates?
Sure, we will more than happy to help you customize them. Contact us for more details and pricing at
service@fastercourse.com
Do I have to pay for each user who will be learning from the courses created with these course templates?
No, there are no limits to the number of users that can learn from courses created with these course templates.