Free Adobe Captivate Templates
Use our free Captivate templates to create interactive and advanced slides for your e-learning projects faster!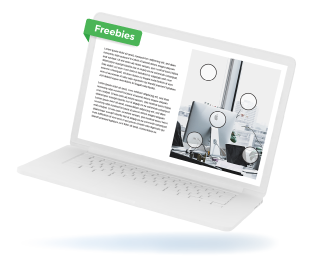 Free Captivate templates for you to get started
You will only need to change text and images and you are ready to go!
960+ Captivate Templates with Cyber Monday Offer
Use our Cyber Monday offer today to get 40% discount to all Captivate templates, games and characters for a year!
About Free Captivate Templates
Everything you need to know about free Captivate templates before you start.
Can I change logo, colors and everything in these templates?
Absolutely, these are TEMPLATES! You are welcome to use them any way you like, add your logo, change colors, background, add texts, videos, images etc.
Feel free.
Can I use these templates for commercial purposes?
No, unfortunately our free templates are provided for non comercial use only and you can use them only for testing purposes. If you would like to use these templates for your commercial projects please consider subscribing to Fastercourse template library.
Do I need an Adobe Captivate License to work with these templates?
You will need an active Adobe Captivate 9, Adobe Captivate 2017 or Adobe Captivate 2019 license to create courses with these free Captivate templates.