CUSTOM ELEARNING
We build custom elearning courses and templates based on your needs.
We will make a great team
You probably have a storyboard or maybe just an idea that you need to turn into an amazing e-learning experience.
We are here to help you deliver the best possible results and we believe that together we can achieve more.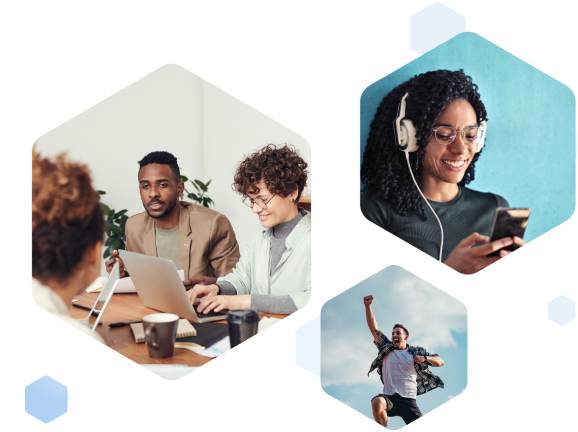 The team at Fastercourse have done a fantastic job delivering our Captivate templates on brand, on time and importantly on budget. From initial concepts and design through to delivery of the final product, I found them extremely well organised and professional. I wouldn't hesitate to work with Fastercourse again in the near future!
Choose what's best for you
We can build custom courses or custom templates - see what fits your needs the best.

Unique elearning courses with your content.

Unique elearning courses with your content.

Courses in Storyline, Captivate or Lectora.

Games, tests, scenarios - anything you can think of.

Modern apporach to course design.

You will get the source files for future editing.

Templates that you can use to build courses.

We will create design based on your guidelines.

Templates in Storyline, Captivate or Lectora.

We will only build the interactivities you need.

We can create responsive templates too.

We can teach you how to use the templates.
Process
Here is how the magic is made!

1. Specification & Pilot project
We start the project with creating project specification , which is done together with client. Then we develop a pilotproject of 2-5 slides – how the course could look like

2. Storyboard and script
Next is storyboard and script of the course, storyboard includes rough contents of the course, and script includes full texts and picture.

3. Design and interaction
Then the design and integration part, when the course is actually built

4. User test
Finally user test and after necessary changes are done the course is ready!

5. Ready!
We deliver you a finished course with all source files and you are ready to launch your training!
We would love to meet you
Only together we can deliver the best elearning experience to your learners. Don't be a stranger and let us know what's on your mind.