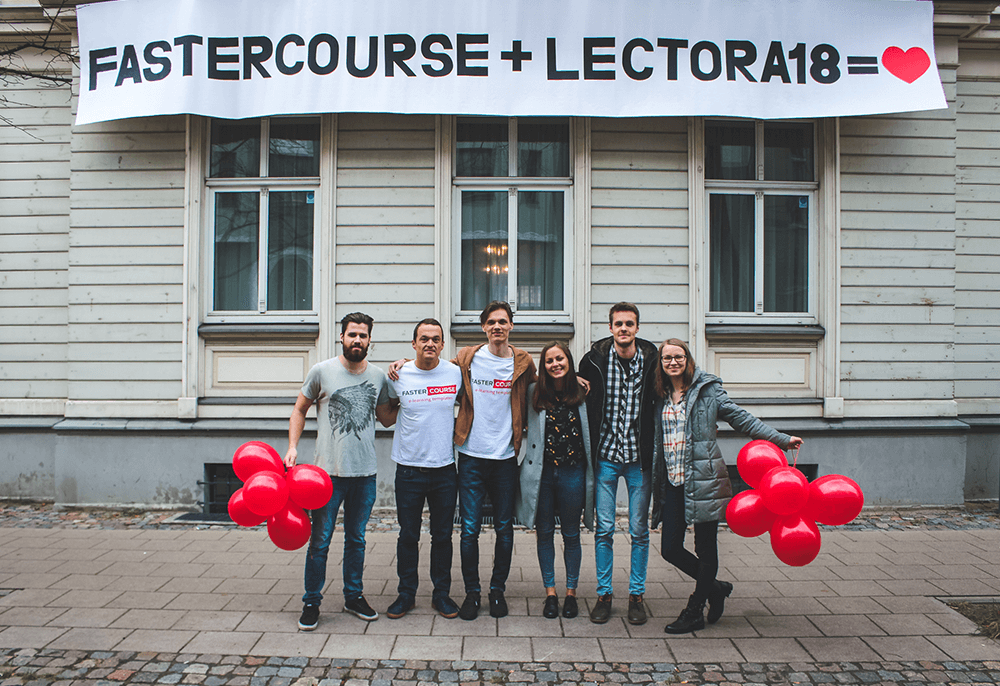 Trivantis Lectora is one of our favourite eLearning authoring tools that we've been using regularly to develop our products. So, it only makes sense for us to be very happy about the release of Lectora Online and Publisher 18. However, this time we have a reason to be super-excited because 6 new FasterCourse templates are now a part of the new Lectora products, as they were created together with Trivantis!
COULD YOU REPEAT THAT, PLEASE?
Yes, you heard (read) it right – 6 new Fastercourse e-learning templates are available to all eLearning developers who will open the new Lectora tools and view the Getting Started page. In other words, our templates will now help new users to familiarize themselves with these tools and to start their first eLearning projects.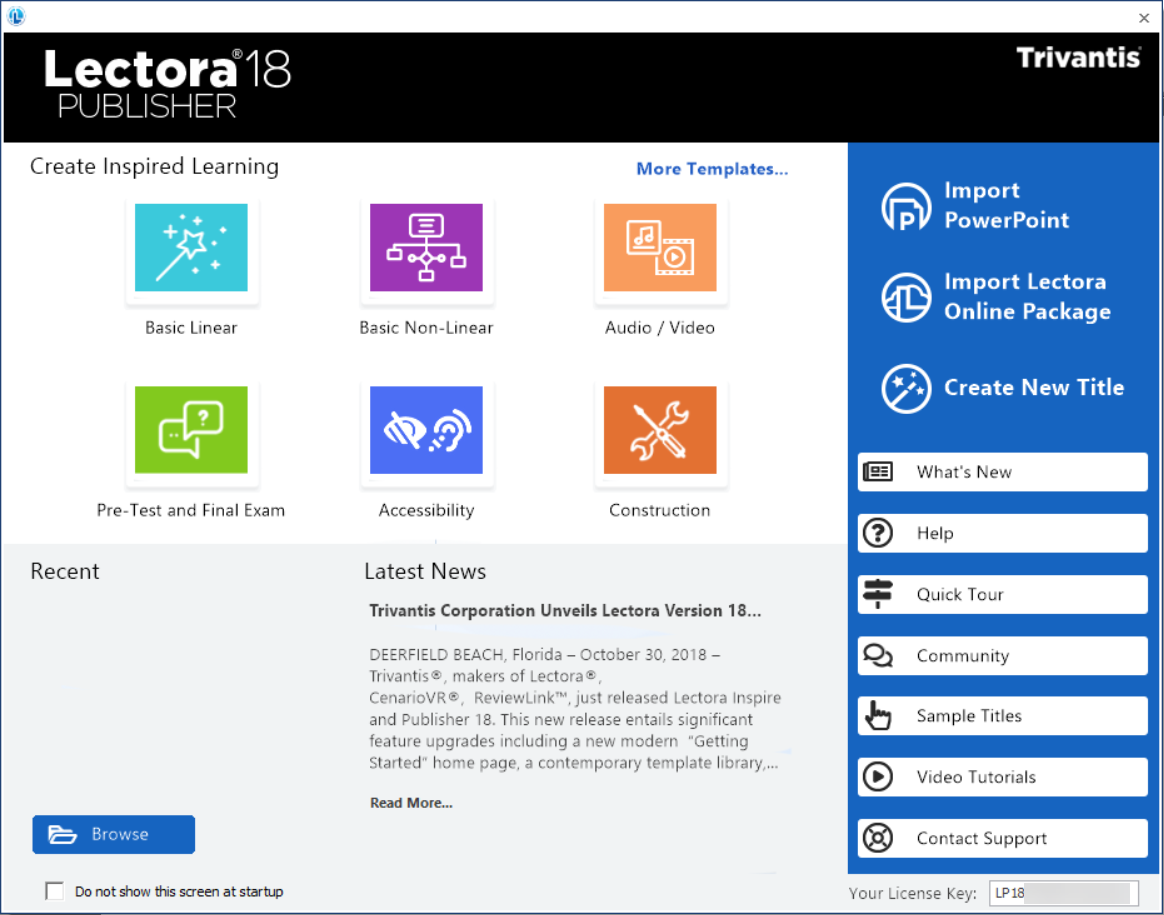 LET'S TAKE A CLOSER LOOK
In collaboration with the Lectora Trivantis team, we have produced six template options for users to choose from:
Basic Linear – As suggested by the name, this template allows users to access chapters and pages in a set, linear sequence.
Basic Non-Linear – In this template, on the other hand, chapters can be accessed in any order. After finishing a chapter, you are taken back to the Menu page. A test becomes available when all content has been viewed.
Audio/Video – This template includes pages with audio and video, offering a variety of features, such as synchronized event actions, a controller bar or buttons for controlling media.
Pre-Test/Final Exam – Here, the content offered to the learner depends on the results of the test.
Accessibility – This template is both educational and practical, as it offers information on Section 508 or WCAG compliance and, at the same time, demonstrates features that will allow users to create accessible courses.
Construction – This one may look familiar to our Lectora template users 🙂 It's a construction-themed template that can be used a sample for creating various interactive and instructional pages.
Of course, all templates are fully customizable and give the users complete freedom in how they choose to use them. You can find more detailed information about using these Lectora templates here – https://community.trivantis.com/knowledge-base/fastercourse-template-tips-tricks/
Our Design
Here you can see some examples from the new templates. We created a clean and minimalistic design, so they could go well with any design and colors. An important thing to mention – all the new templates that comes together with Lectora 18 are responsive, so you can create courses for all devices!
Basic template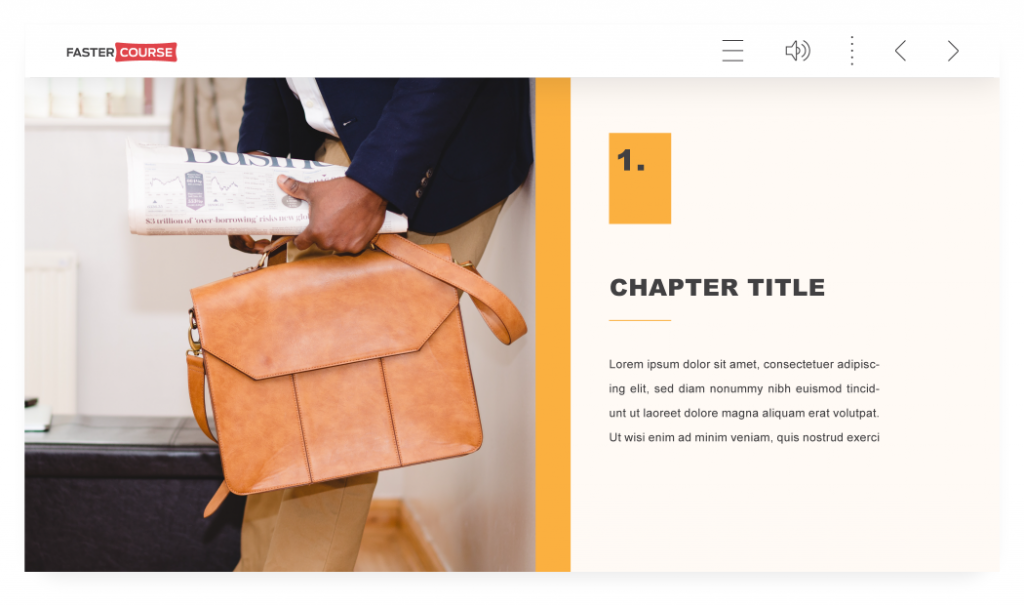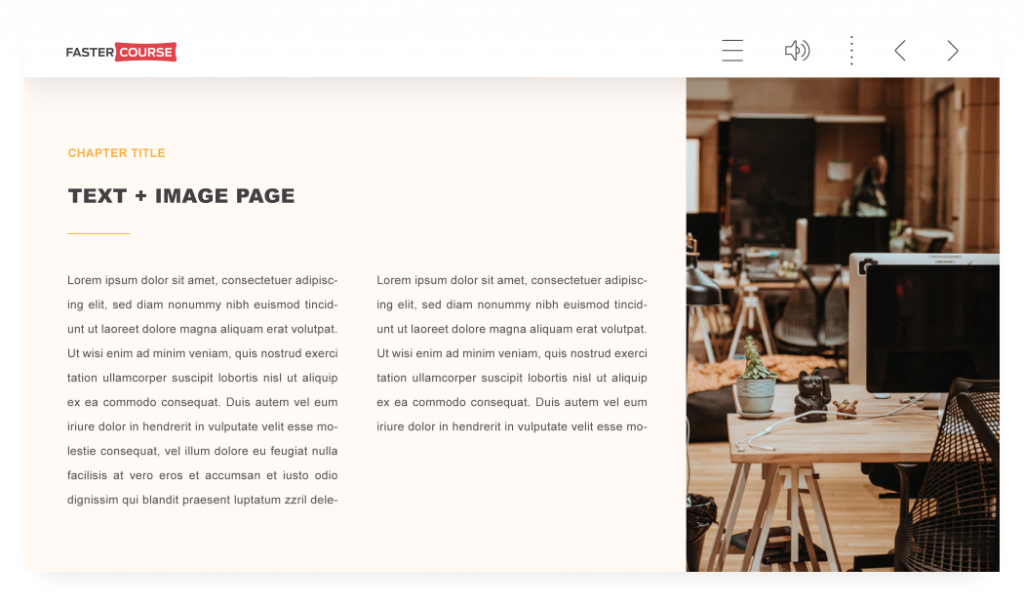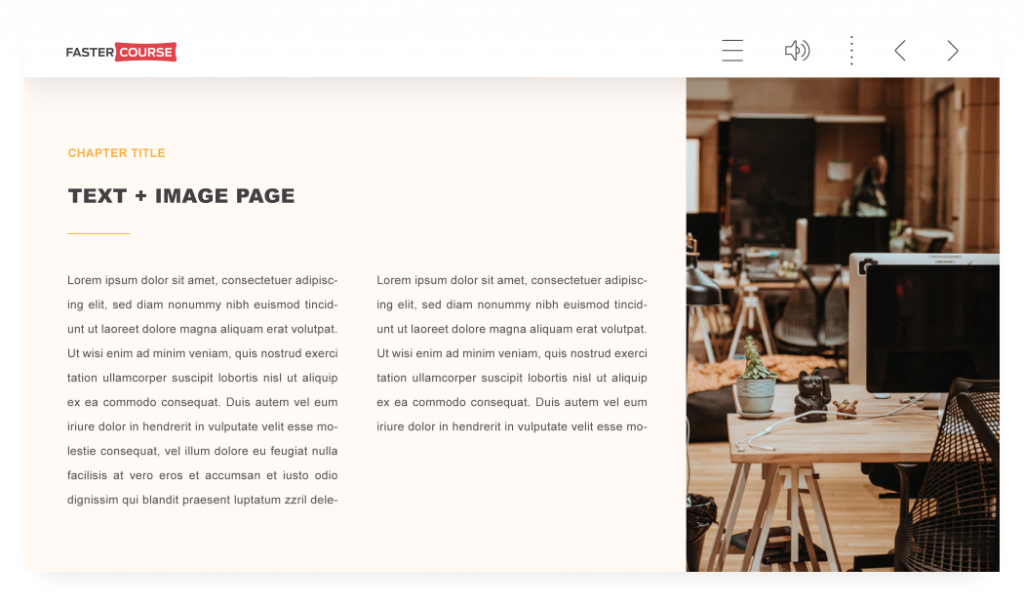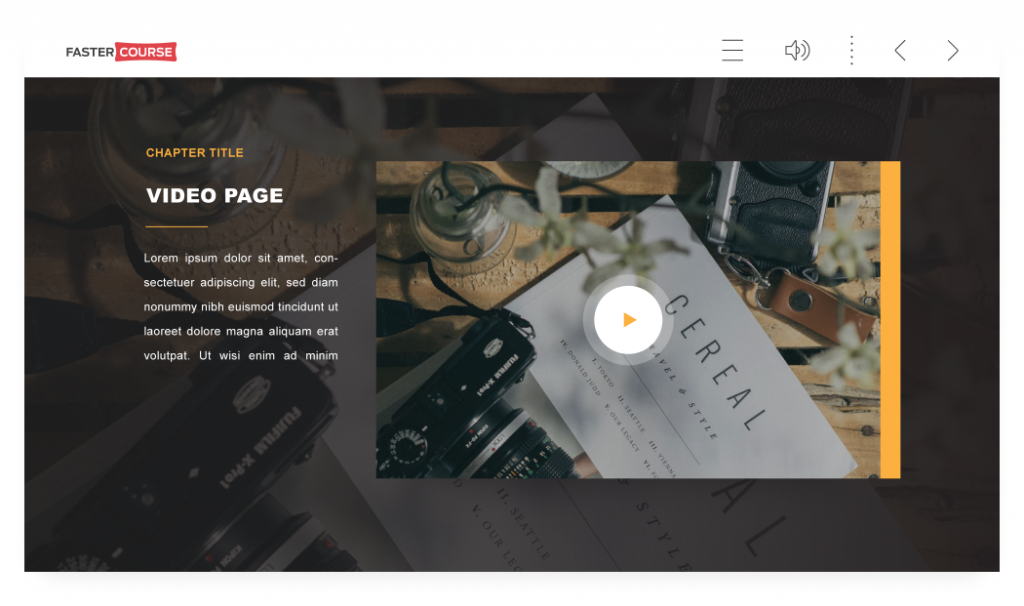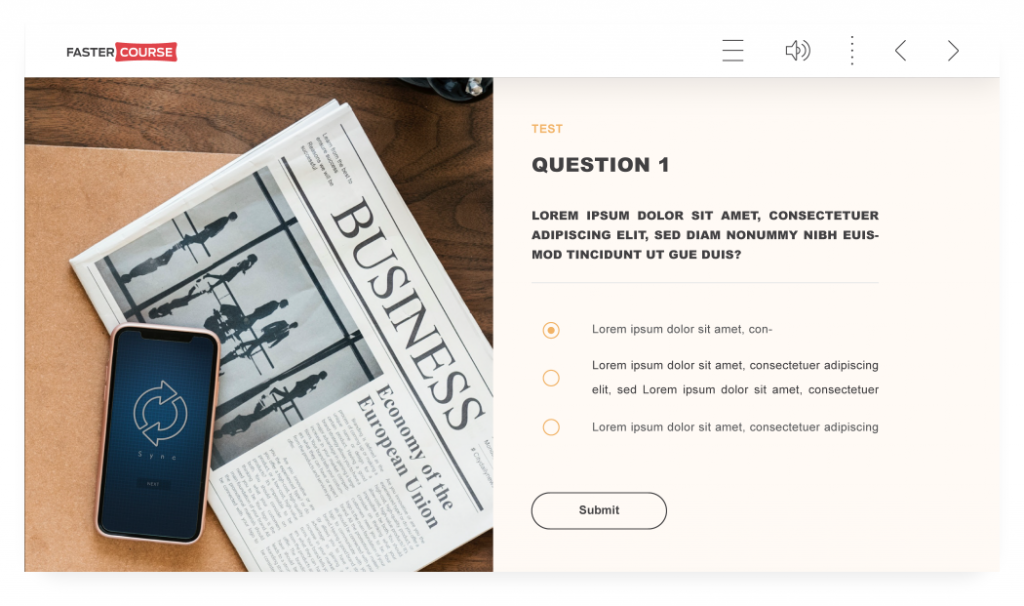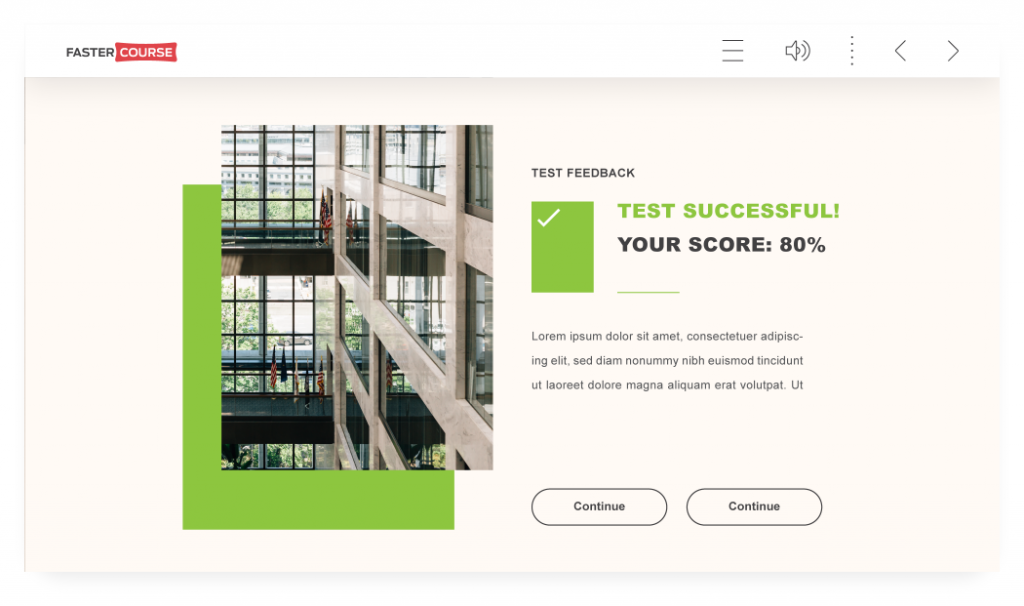 Construction template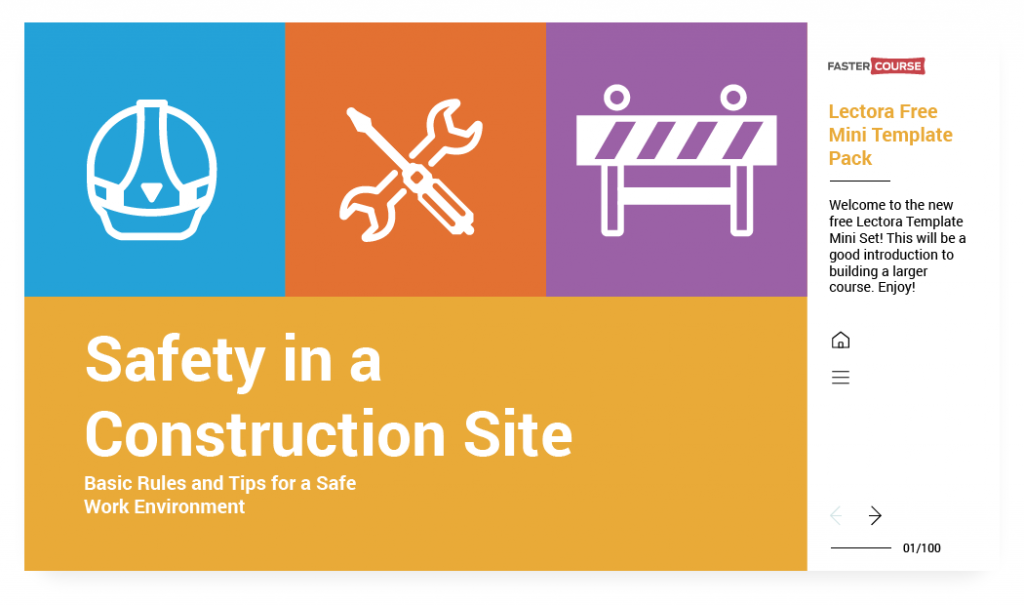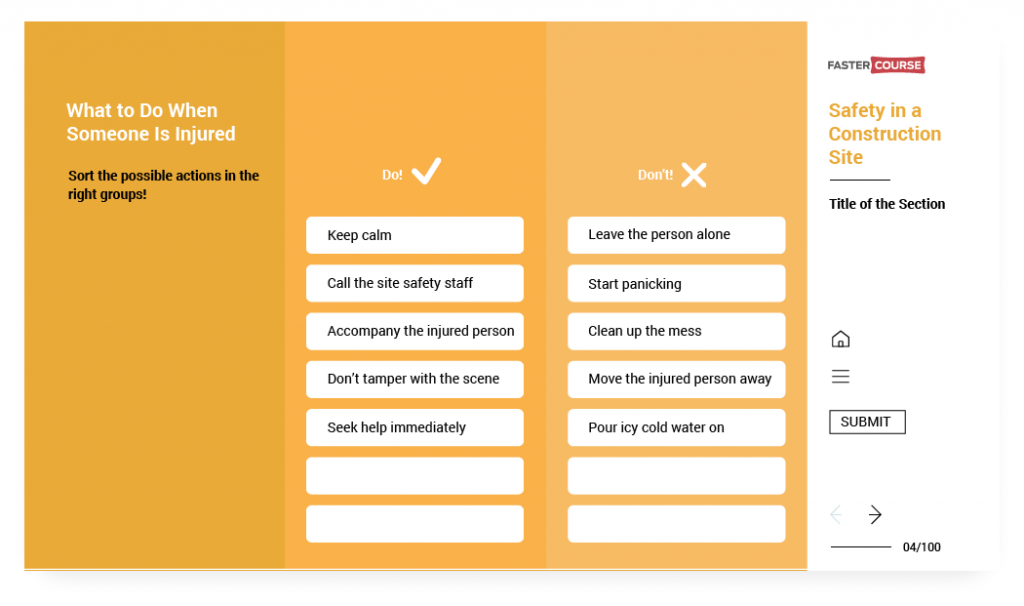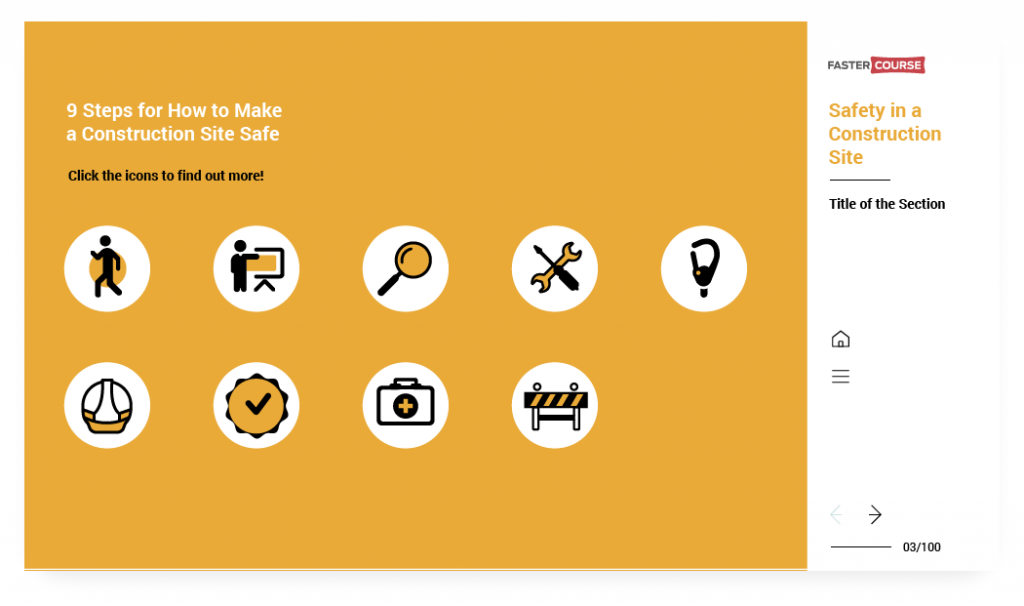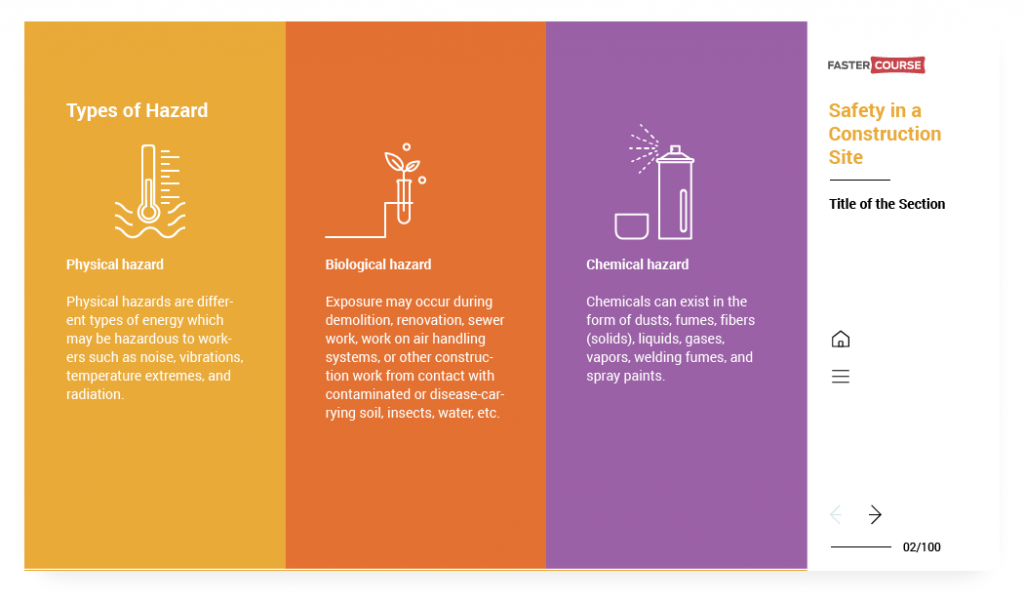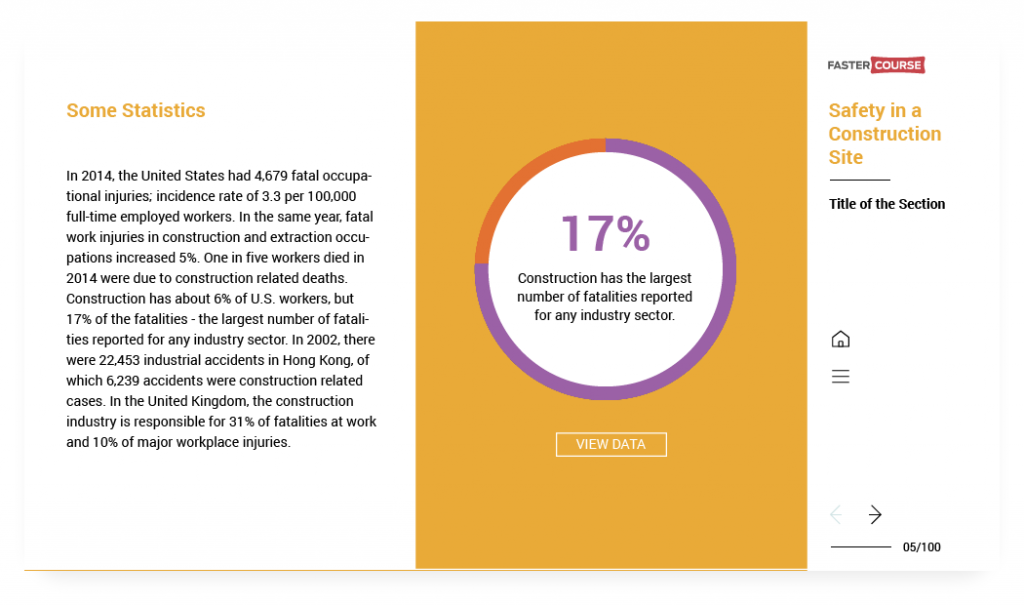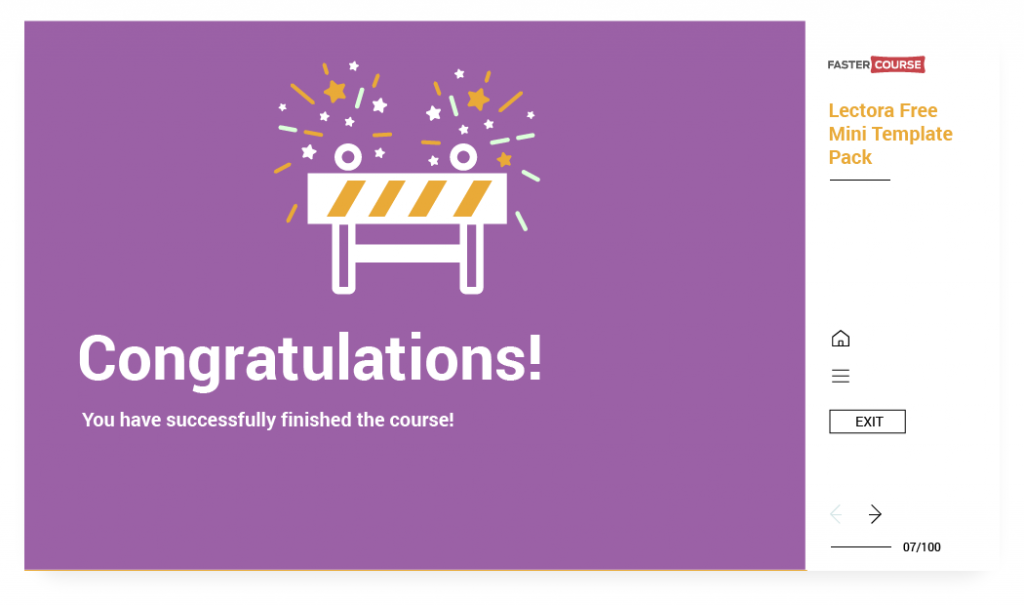 ONE BIG STEP FOR FASTERCOURSE
Finally, I would just like to say again that we are very proud and grateful about this opportunity to collaborate with Trivantis Lectora. We hope that our templates will help many users fully enjoy the features of Lectora Online and Publisher 18! Here is official press release by Trivantis: https://www.trivantis.com/learning-and-training-press-releases/trivantis-corporation-unveils-lectora-version-18-new-getting-started-interface-contemporary-template-library-28-updates-web-content-accessibility-guidelines-wcag/
Please note: FasterCourse subscription does not include Lectora license.
P.S. Special thanks goes to FasterCourse team, and our Swedish Friends – Lexicon Interactive, who introduced us to Lectora, many years ago.
Explore all Lectora templates
You will find Construction template and more than forty other Trivantis Lectora template sets in our library. Explore hundreds of course starters, games, click & reveal, info pages and other test templates. Click the button below and see all of our Lectora templates!