13 New slides added
We have updated one of our all-time favorite elearning template set – Urban Walk! We created 13 new pages in the same design and now you will have 34 slides in total that you can use to create your e-learning projects.
Below you can see the new slides and a full demo of this template set.
1. Tabs
This is a classic tabs slide with text and image for each tab. Great way to show a lot of information in an organized way.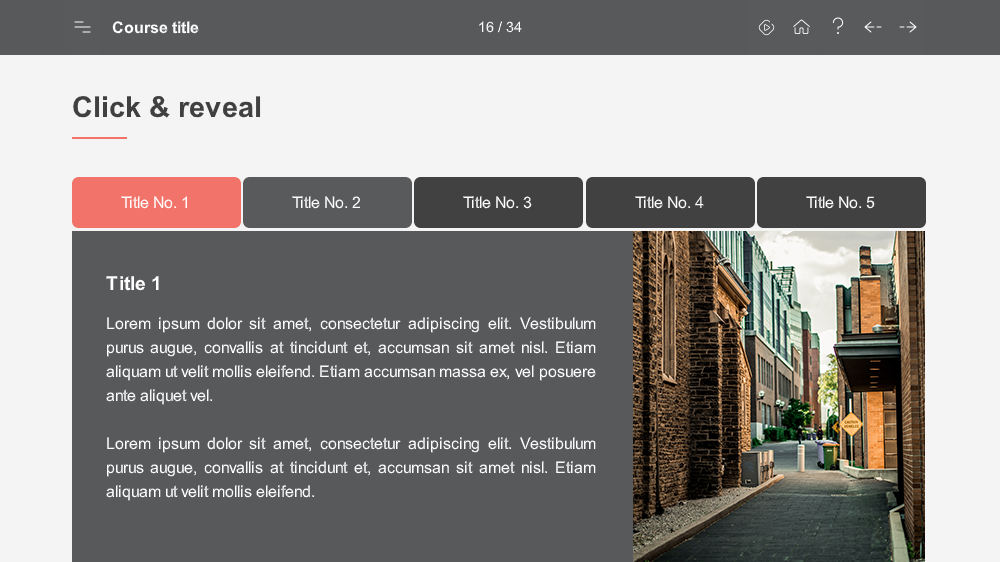 2. Drag and drop with boxes
This is one of my favorite drag and drop slides. Here you can divide all options into two categories!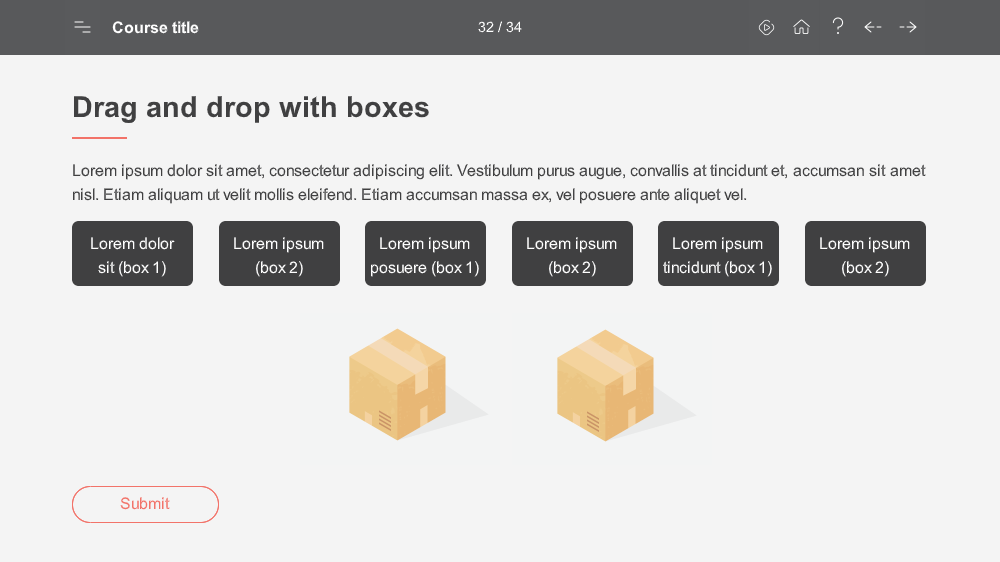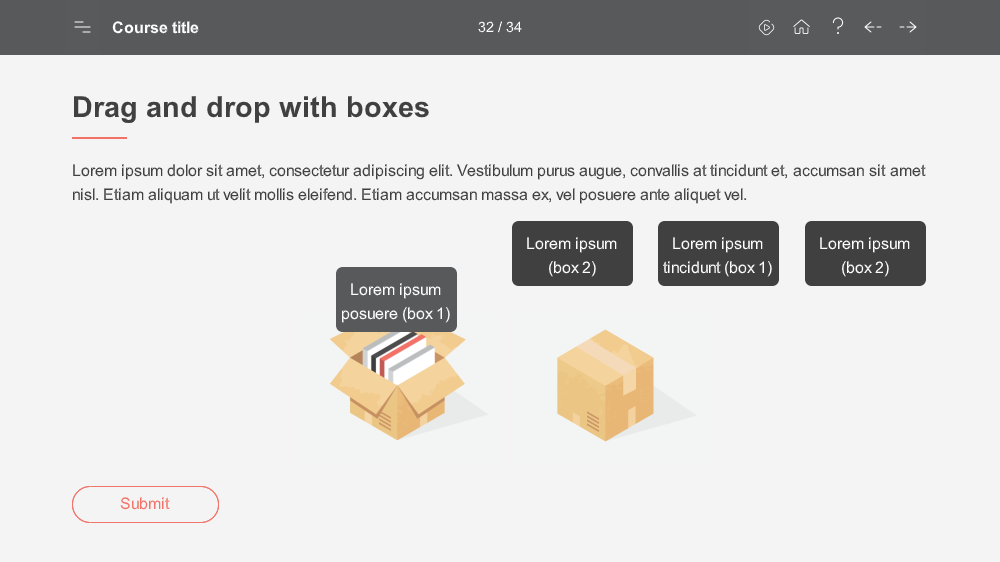 3. Click and reveal cards
This is a simple click and reveal slide with three options. Each of the cards opens up a popup with additional text.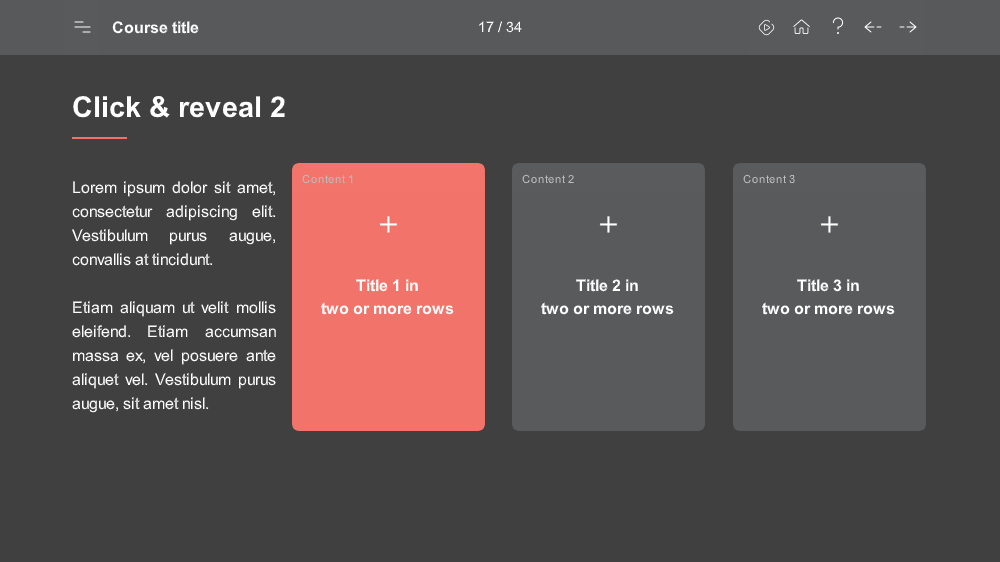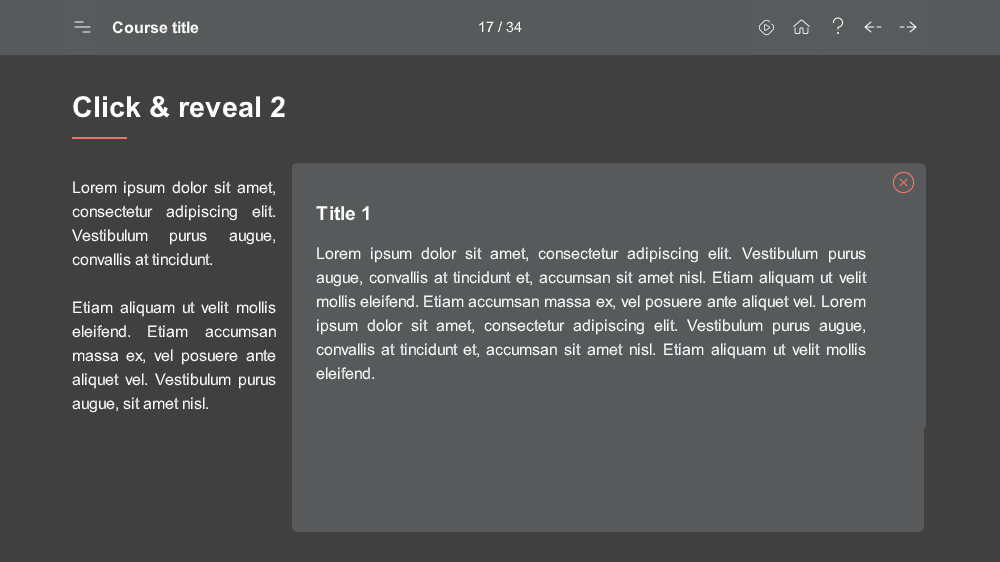 4. Process timeline
We created this template to show steps of a process. There are four clickable objects and each opens up a popup with image and information.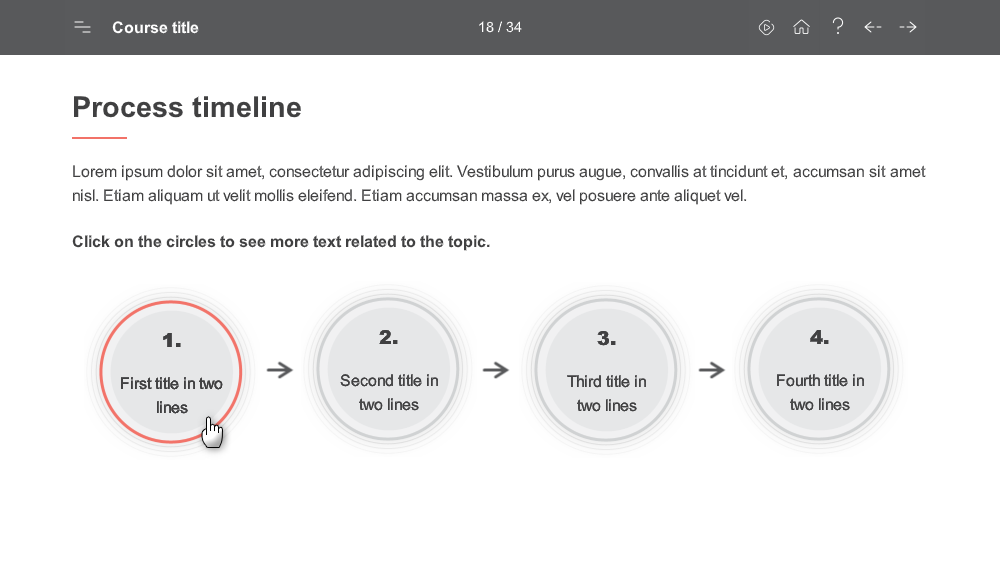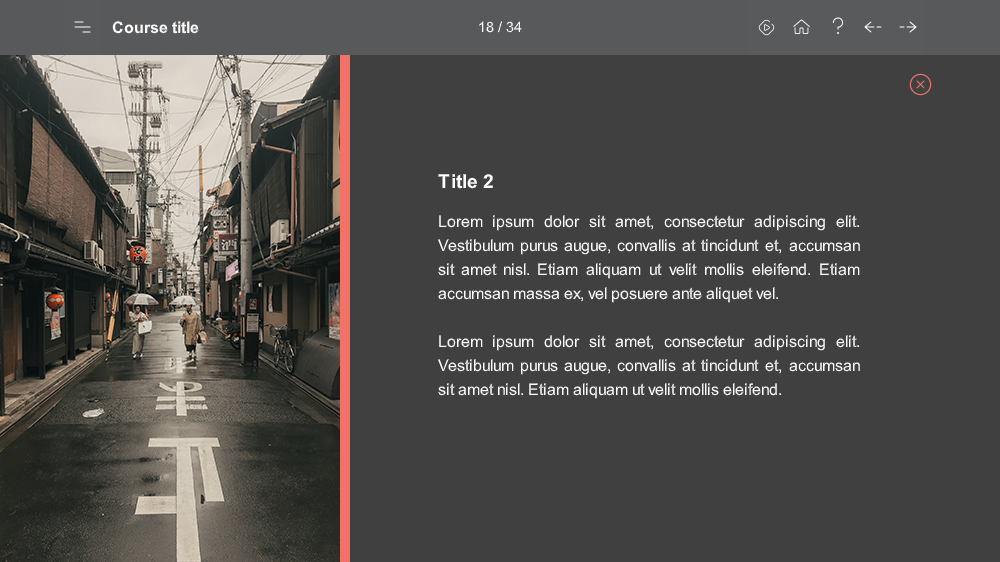 5. Two cases
This template is great for comparing or telling two sides of the story.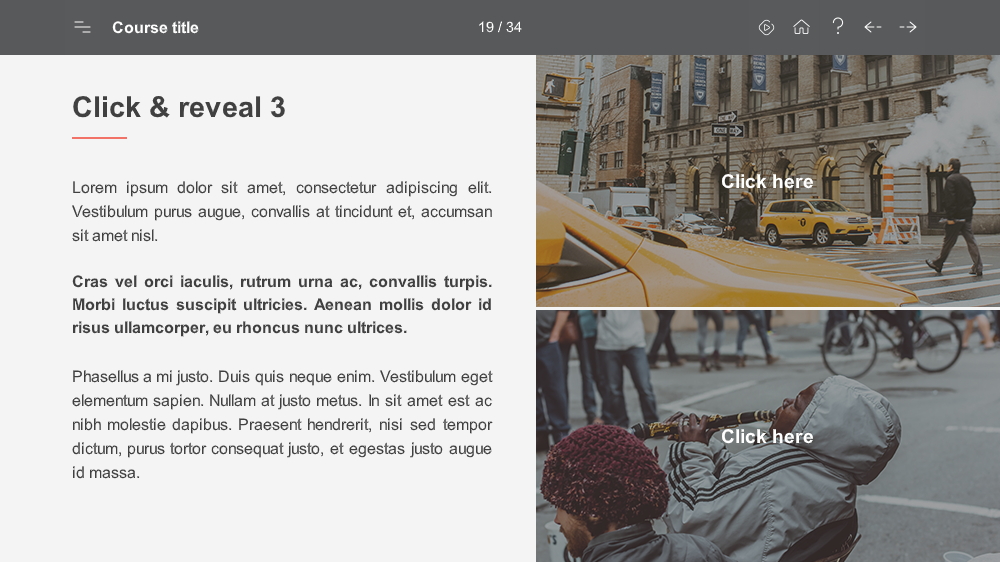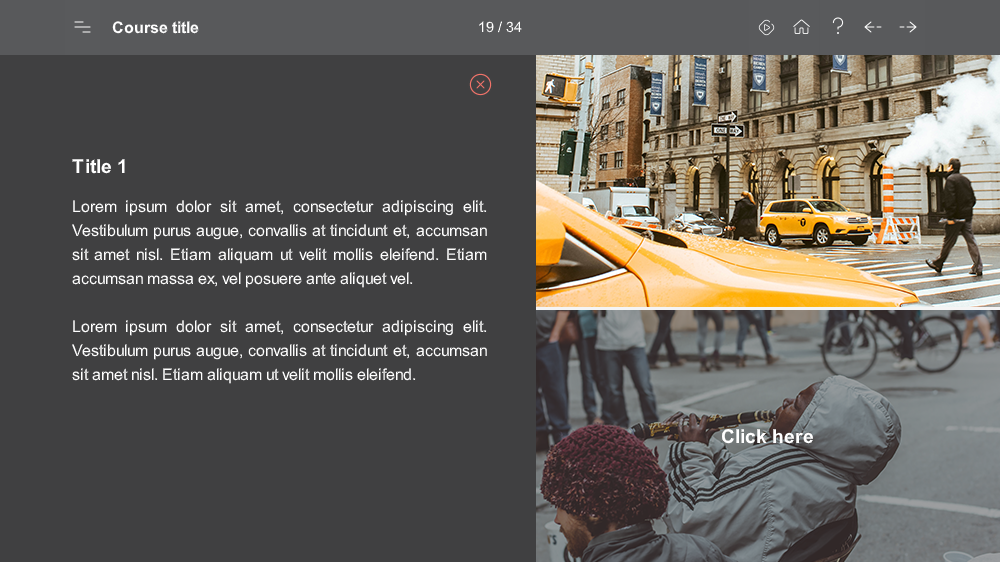 6. Summary
Here you can sum up the important information from a chapter or course.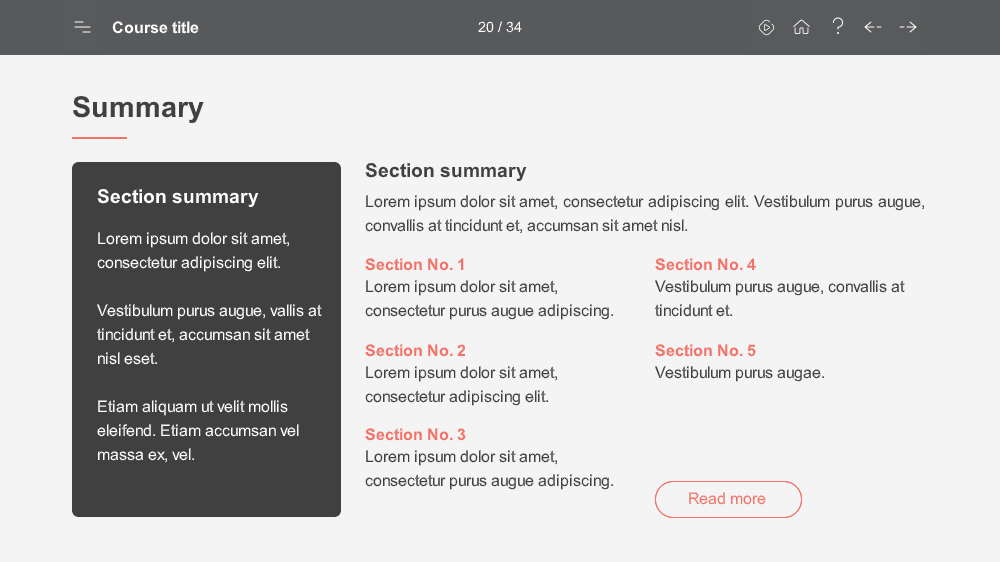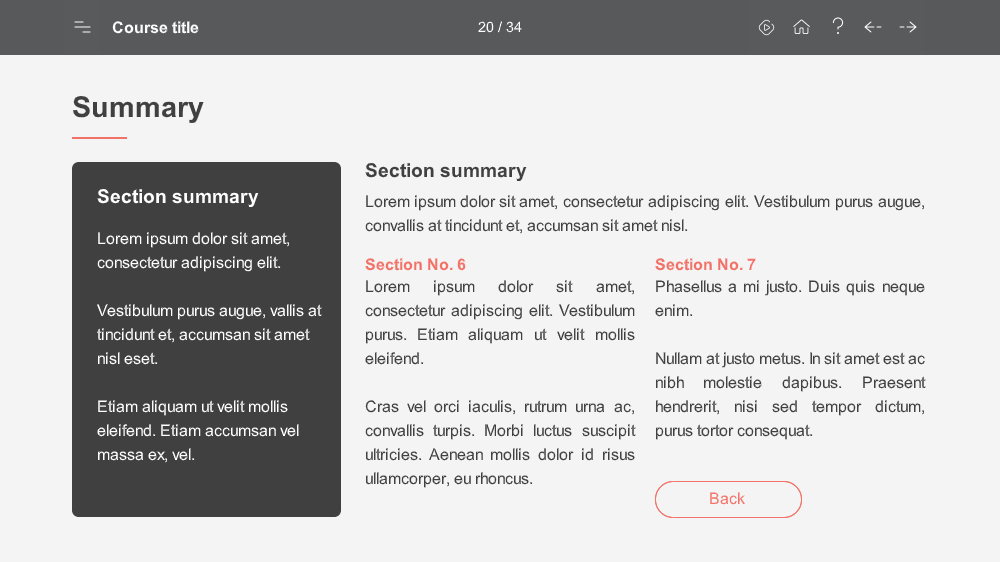 7. Drag and drop with images
In this drag and drop you have to find the correct image for each answer.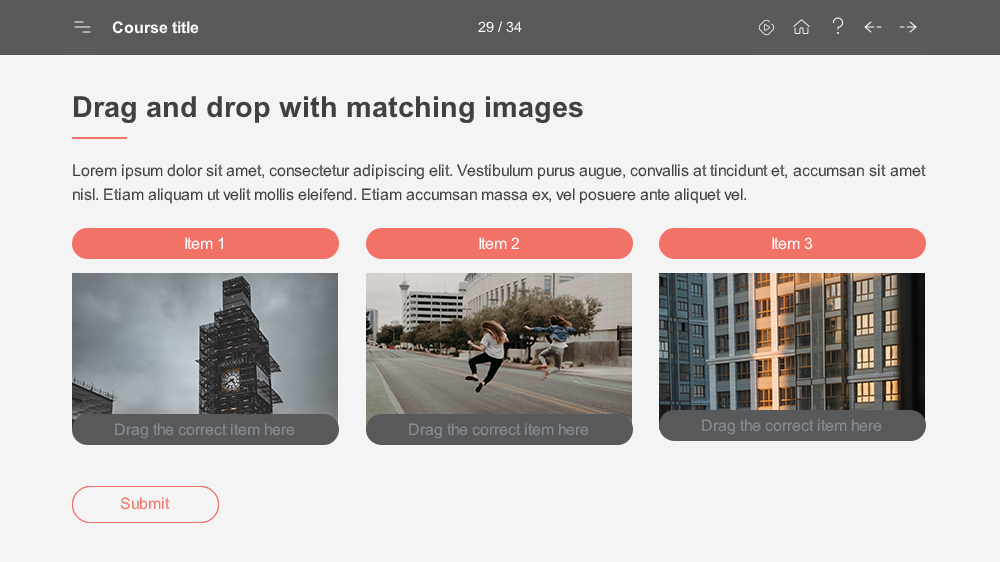 8. Drag and drop on image
Here user can place numbered drag and drops on any image or form. You can also place any device or thing and user will have to recognize the parts that are described on the left side.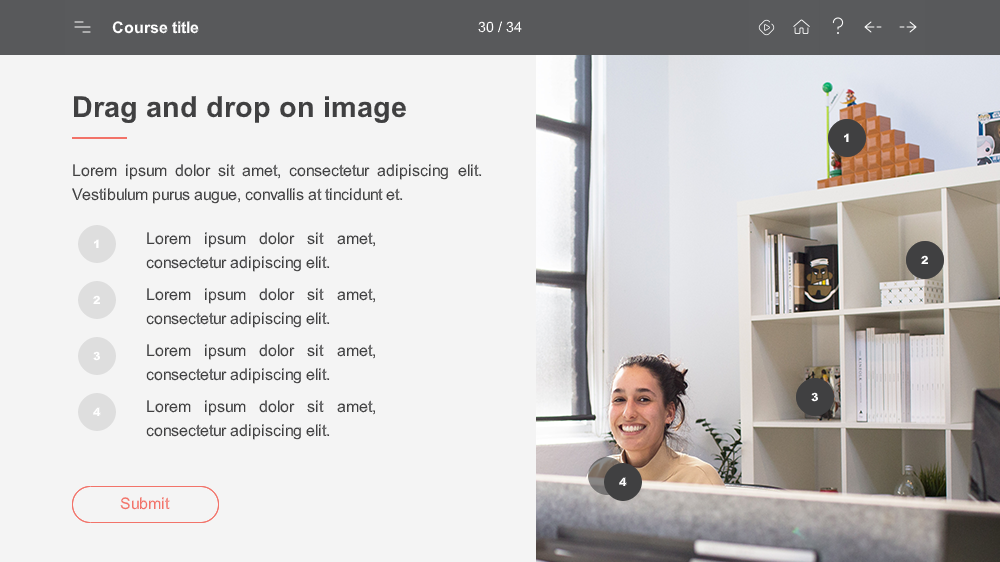 9. Round drag and drop
This drag and drop is a great task to learn sequence of any process.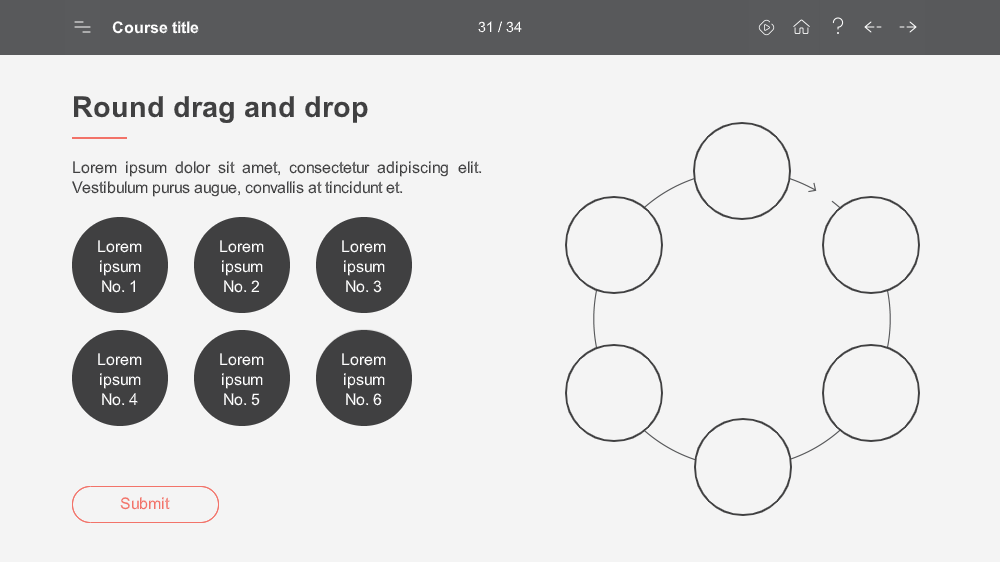 10. Click and reveal
This is a simple click and reveal slide with horizontal tabs in case you need to have longer titles.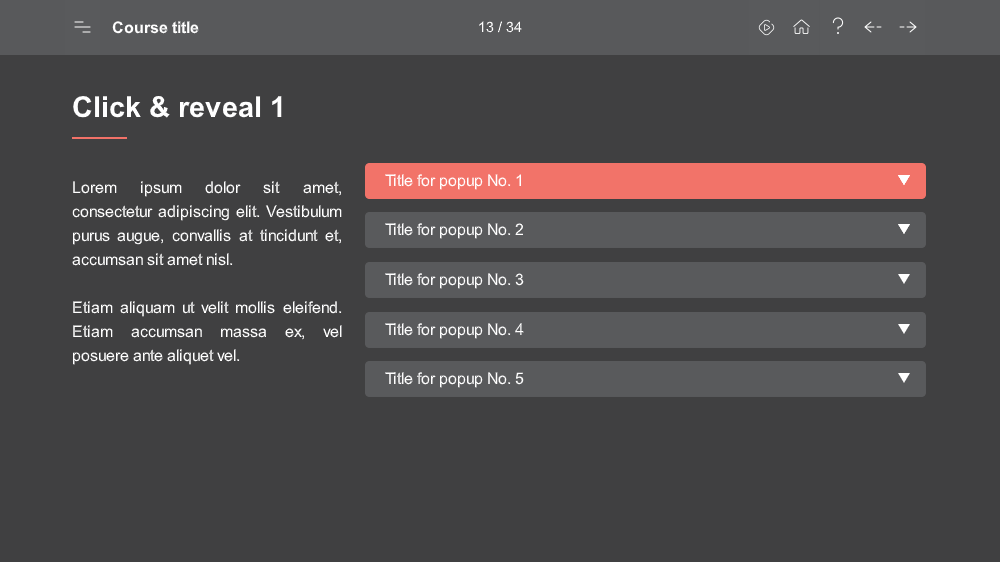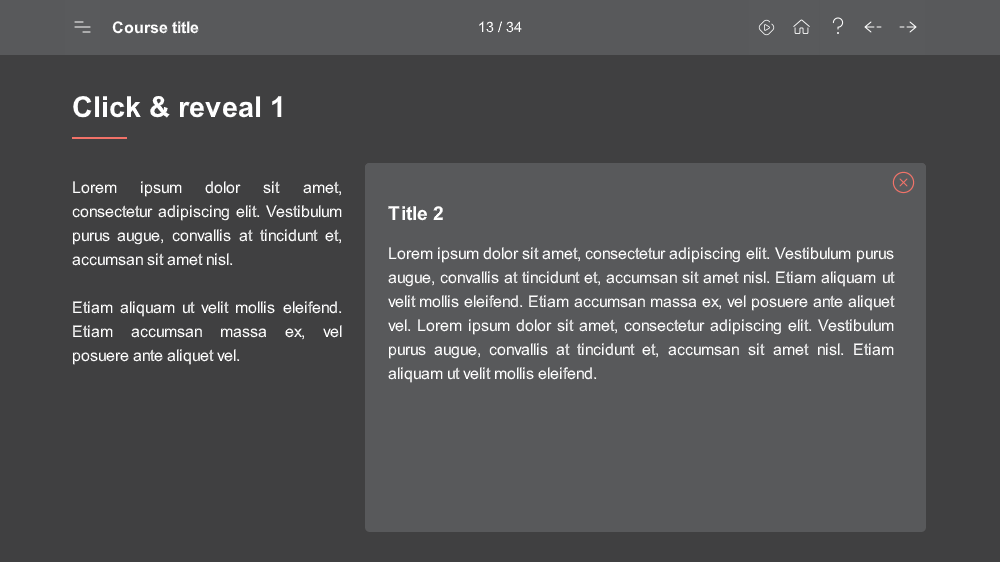 11. Text with additional info
Here is a text slide with a button that opens up a popup with text and image. You can change the action for the button – it can open up a PDF or it can link the user to your website.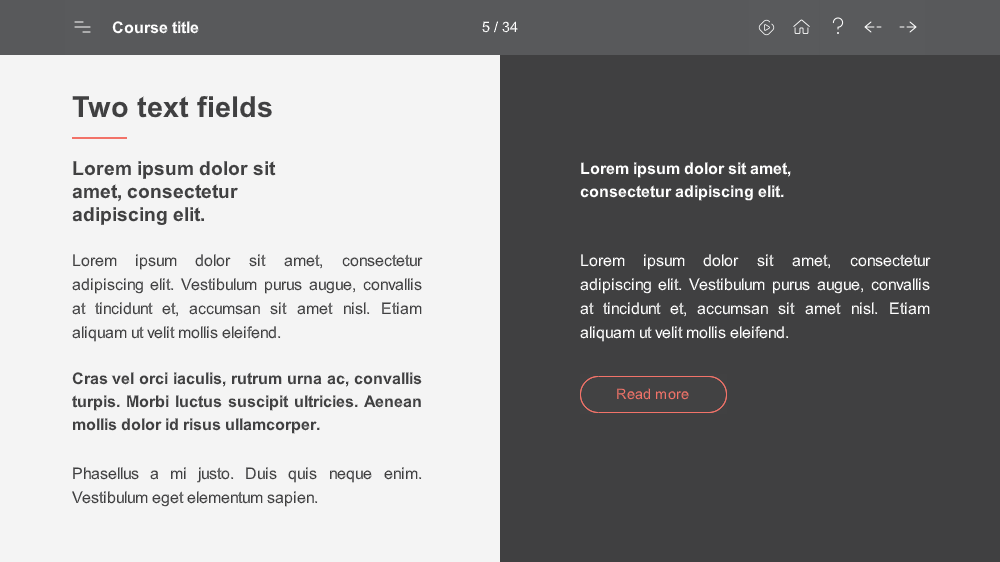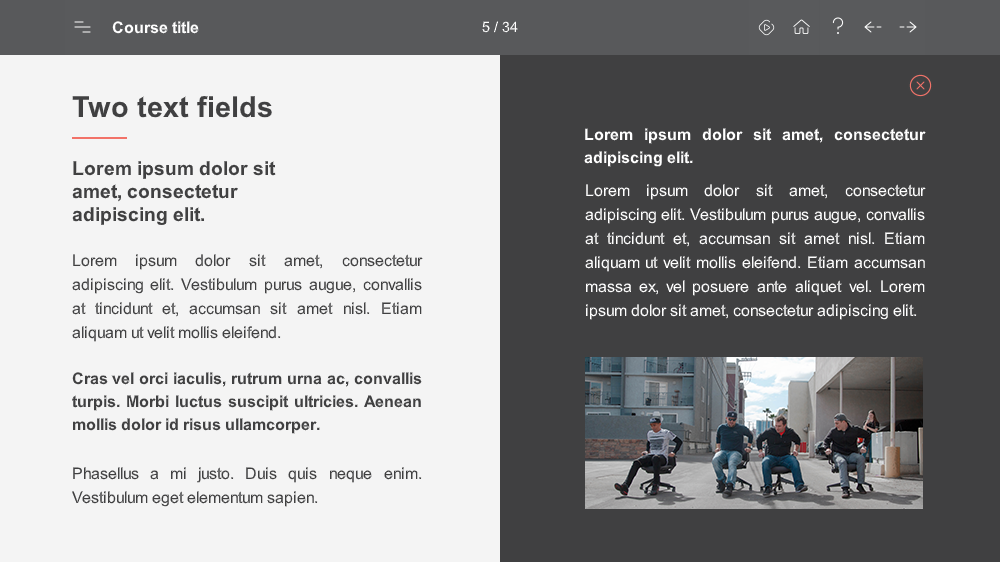 12. Video slide
We also added a simple video slide where you can place a video from your files or YouTube.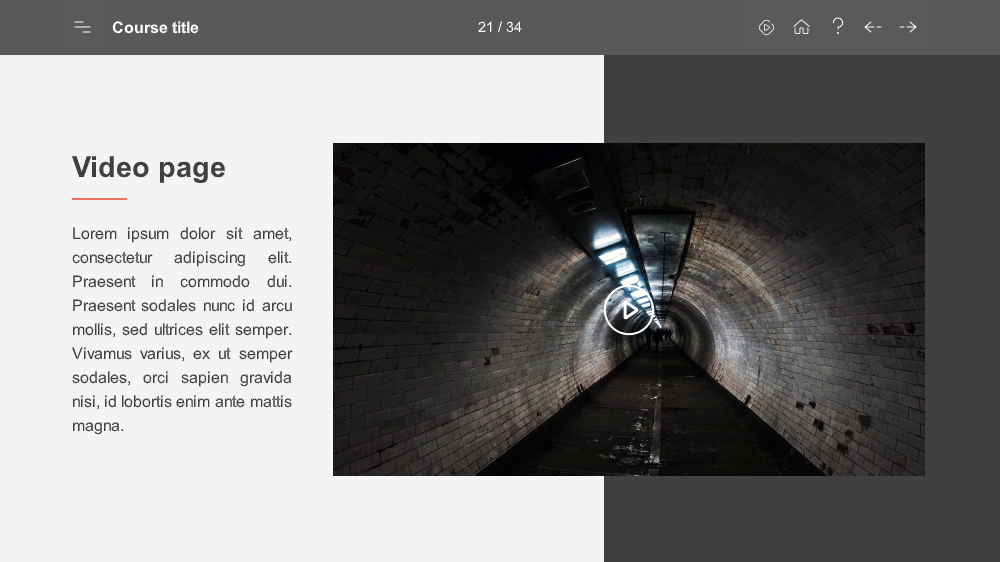 13. Keynotes
New keynotes page for up to three facts or important information.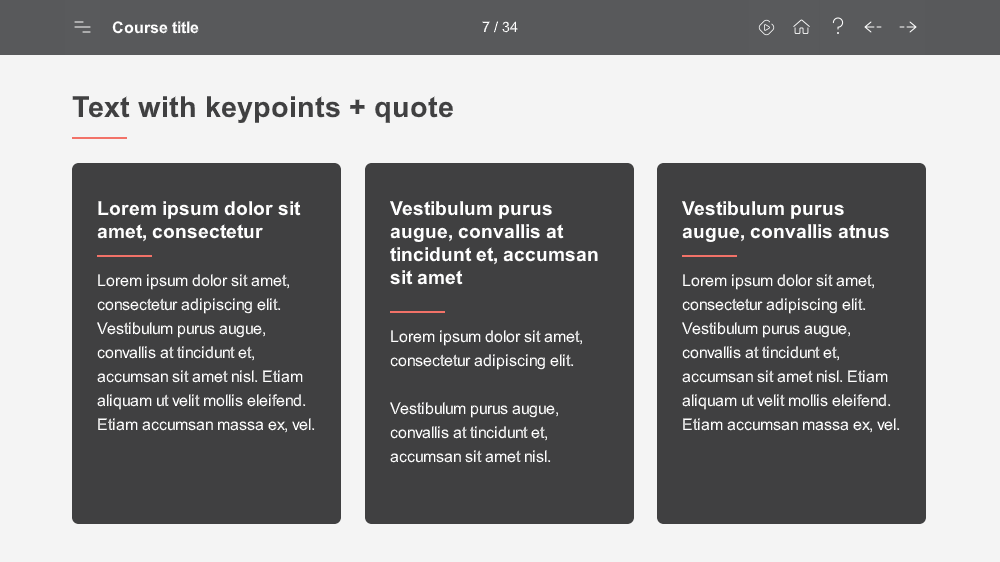 Full Demo
Here you can also see a full demo of this template set. Click the button below!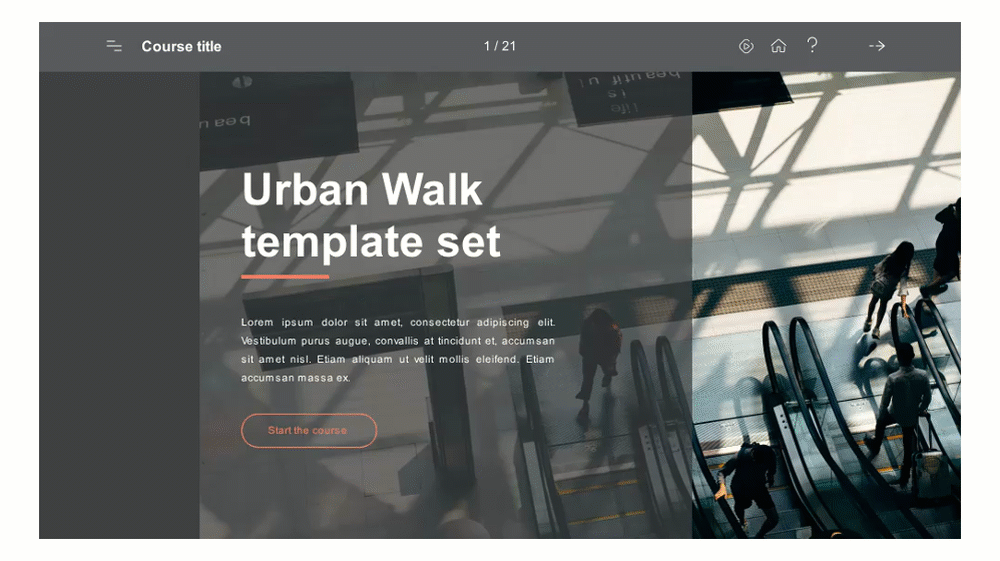 Explore all e-learning templates
Explore hundreds of course starters, games, click & reveal, info pages and test templates. Click the button below and see all of our e-learning templates!