How to download the new templates?
We sometimes get this question, if I am a subscriber to FasterCourse template library with an active subscription how do I download the latest additions to template library?
So we made a quick quide, see below:
1. Sign in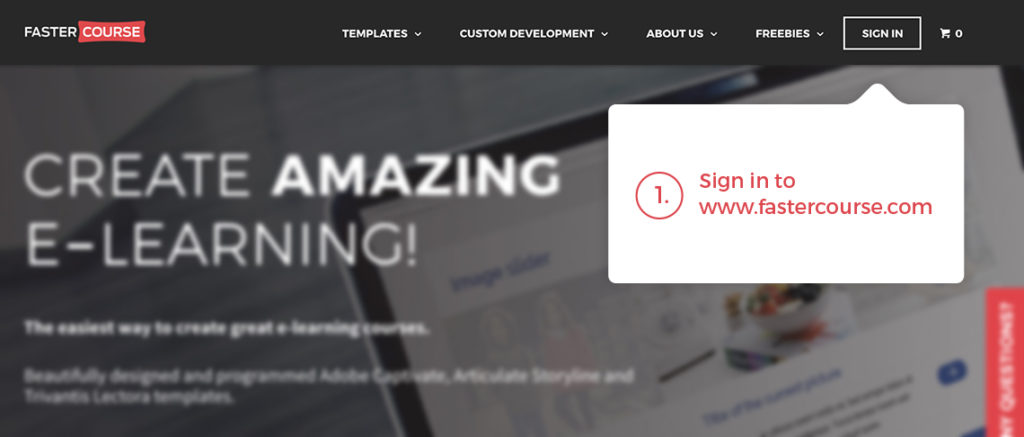 2. Under your Profile you will see Purchases, click on Purchases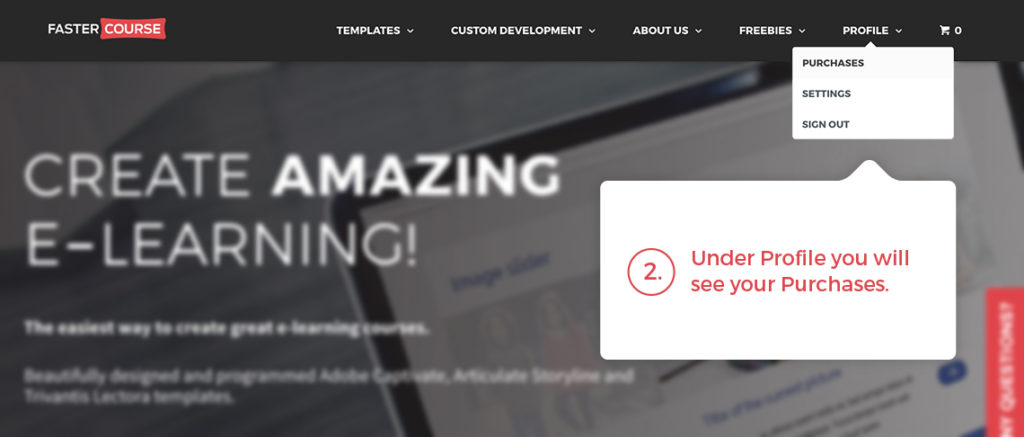 3. Click on View Details and Downloads to view all your templates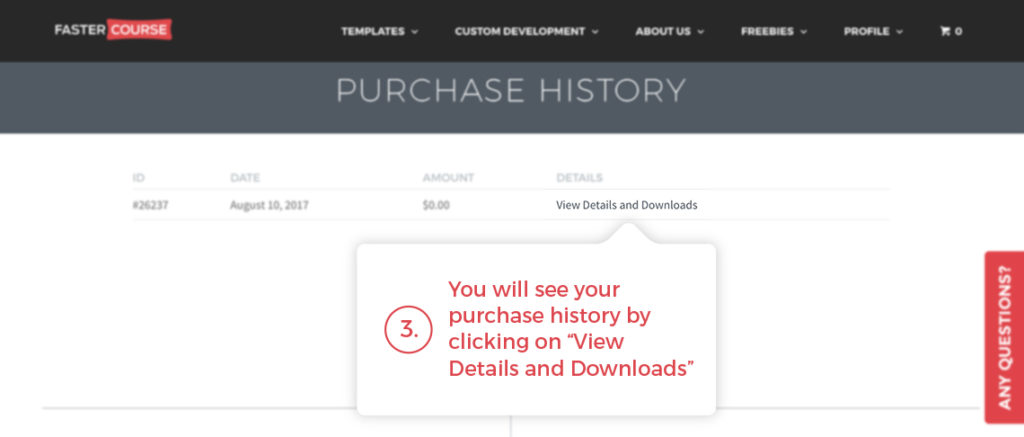 4. Scroll down to see all the templates, including the new ones.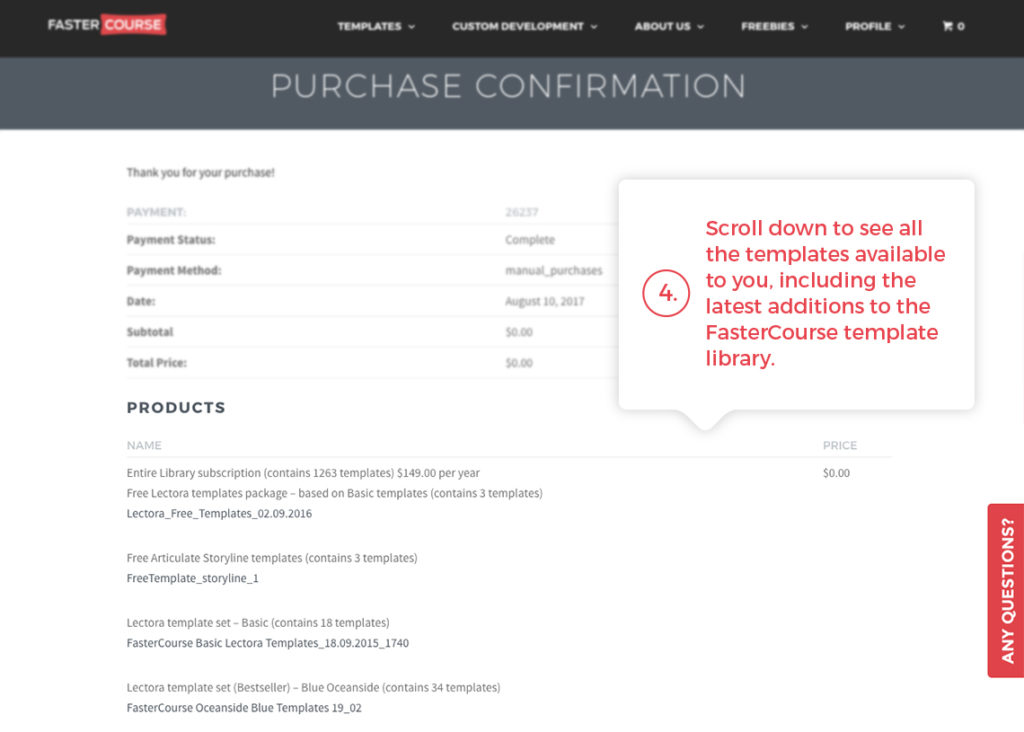 That is it, if you have any questions you are always welcome to drop us a line service@fastercourse.com
Best Regards,
Karlis Sprogis
Founder of FasterCourse