Elearning Templates for EMBL
Interactive e-learning templates for one of the world's leading research institutions.
Client profile
The European Molecular Biology Laboratory (EMBL) is one of the world's leading research institutions working from 5 countries across Europe. Advanced training is one of EMBL's five core missions and, over the years, the Laboratory has established a number of highly successful training activities.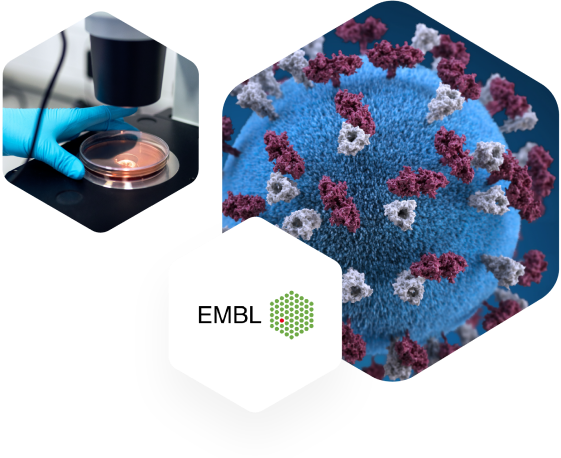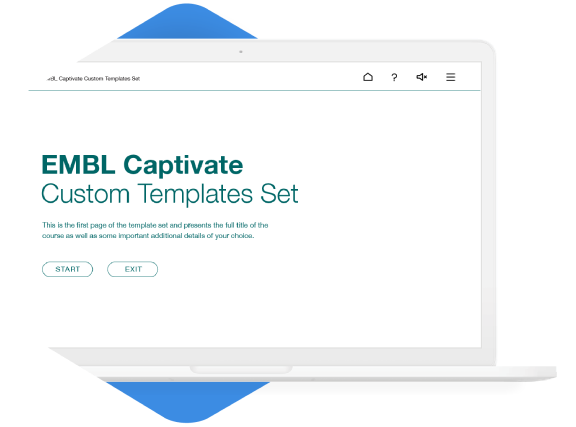 Challenge
EMBL hosts a comprehensive schedule of courses, conferences, and workshops, but they also wanted to build e-learning courses that would enable them to reach wider audiences and help them provide better training to their employees across Europe. The main challenge was to create easy-to-use templates for presenting complex topics that EMBL could use to build e-learning courses on their own.
Approach
We wanted to create modern, functional and user friendly e-learning templates keeping the brand colors and laboratory theme at the center of the design. We gathered information about how the EMBL employees learn and what interactions would best suit their needs. Then we planned out the interactive slides and designed them with the end-user in mind.
Solution
We created a full template set using Adobe Captivate. It contained various informative and interactive slides that would later help EMBL employees build e-learning courses. After the development process was done, we provided online training on how to use the templates, so that the client would be fully prepared and able to create courses on their own.
The team at FasterCourse has done a fantastic job delivering our Captivate templates on brand, on time and importantly on budget. From initial concepts and design through to delivery of the final product, I found them extremely well organized and professional. I wouldn't hesitate to work with FasterCourse again in the near future!
Results
Outcome and benefits of the project.
Provided a cost-effective solution for the organization on how to build e-learning courses inhouse.
Trained the organization's employees on how to build e-learning courses using our templates.
Created theme-based templates specific to the organization's occupation.