This is our latest elearning template set and it will be great for any type of elearning course that has a lot of visual content. We called it 'Lifestyle' and we mixed bright accent colors with bold texts and colorful images, to make this template set really stand out. It consists of 25 templates, and it's available both for Storyline and Captivate users.
If you haven't checked it out yet, keep reading to see some highlights as well as a full demo.
Text and image slides
We created a bunch of variations for text and image slides, so you could find the most appropriate one for each occasion. Here are a few examples.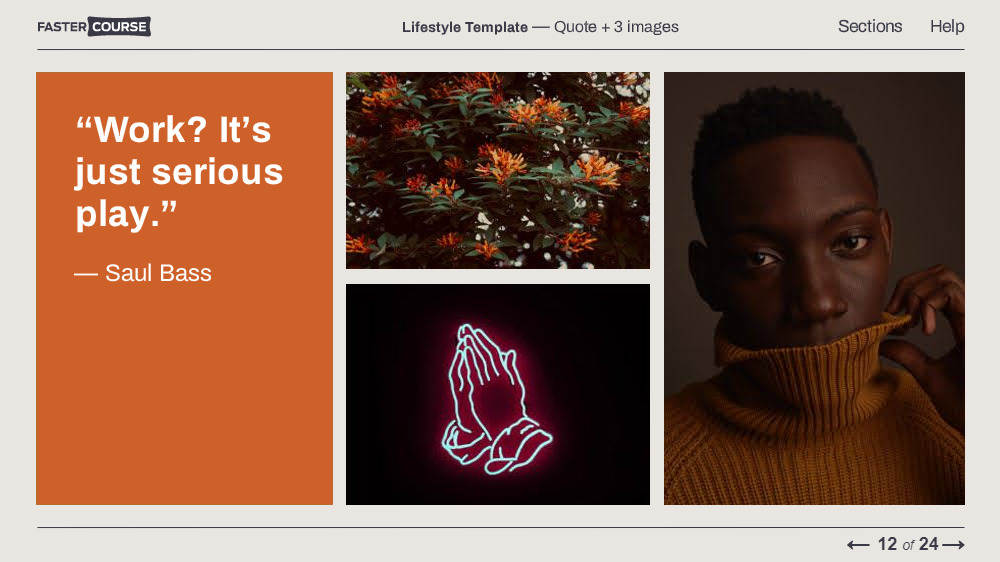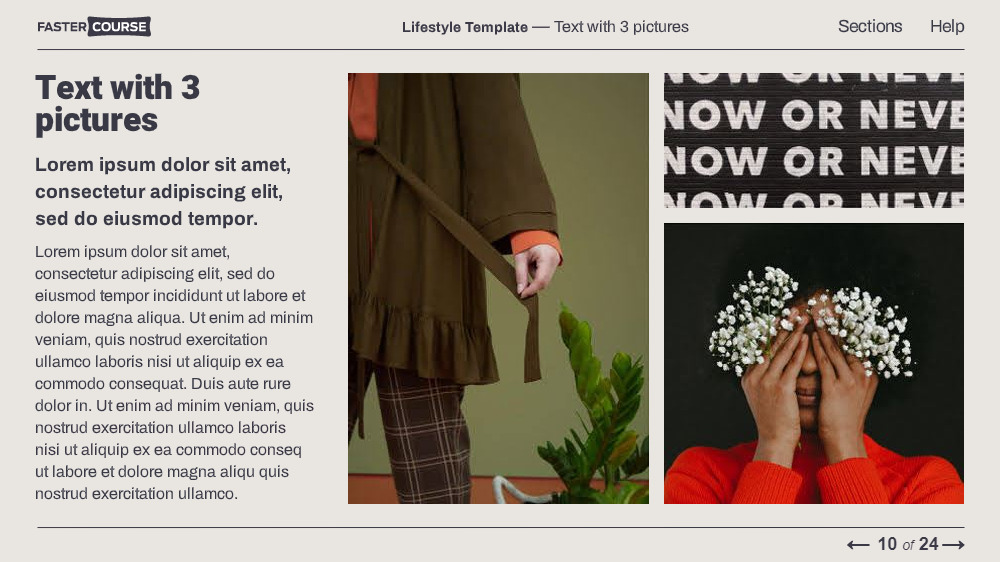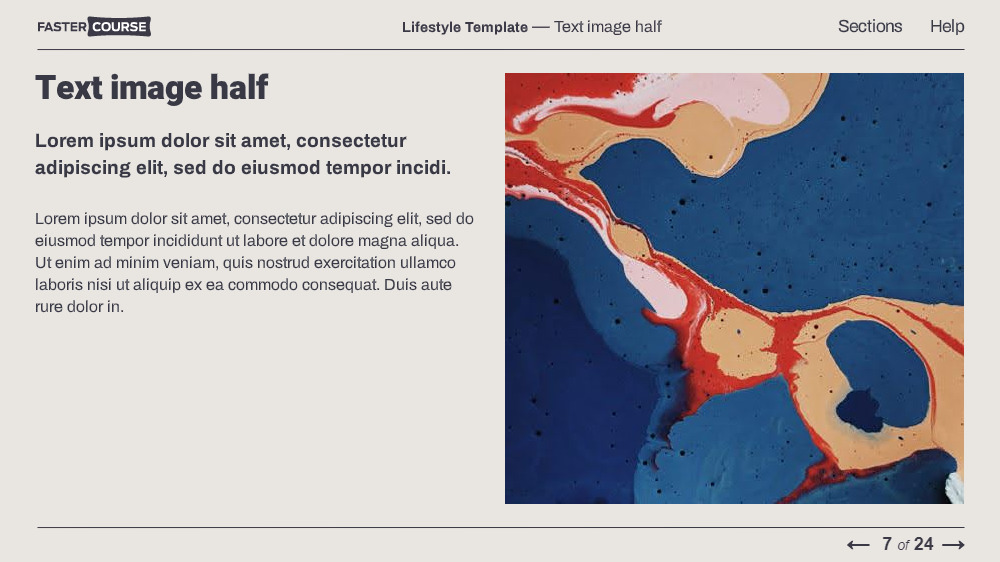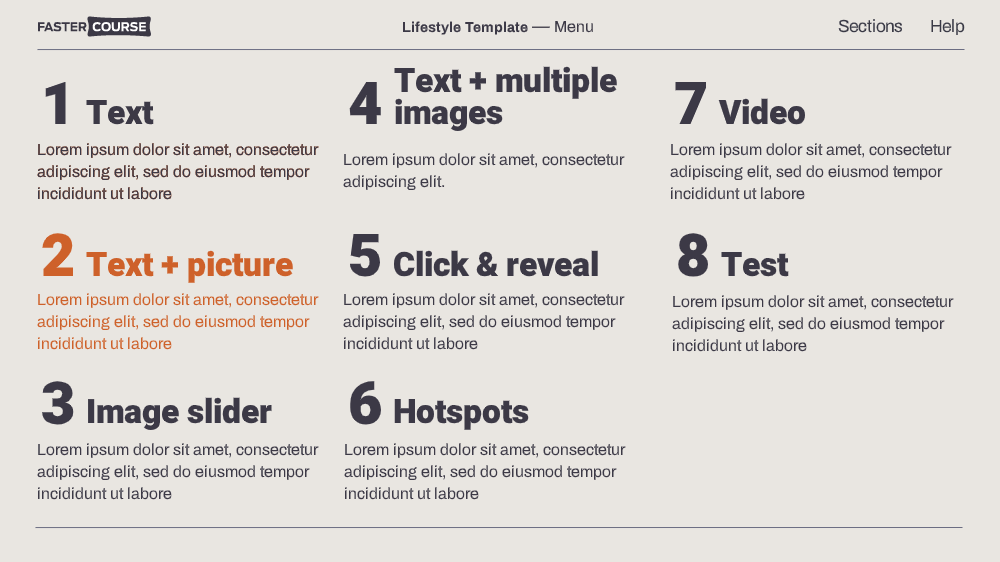 Interactive slides
We also included various interactive slides like image gallery, click and reveal, hotspots and others. This will allow you to complement the visuals with additional information.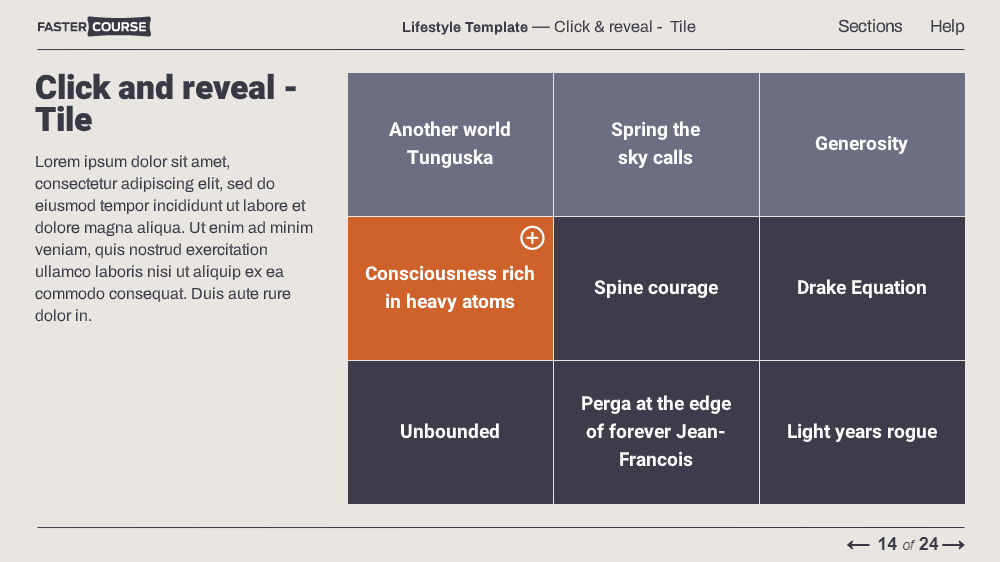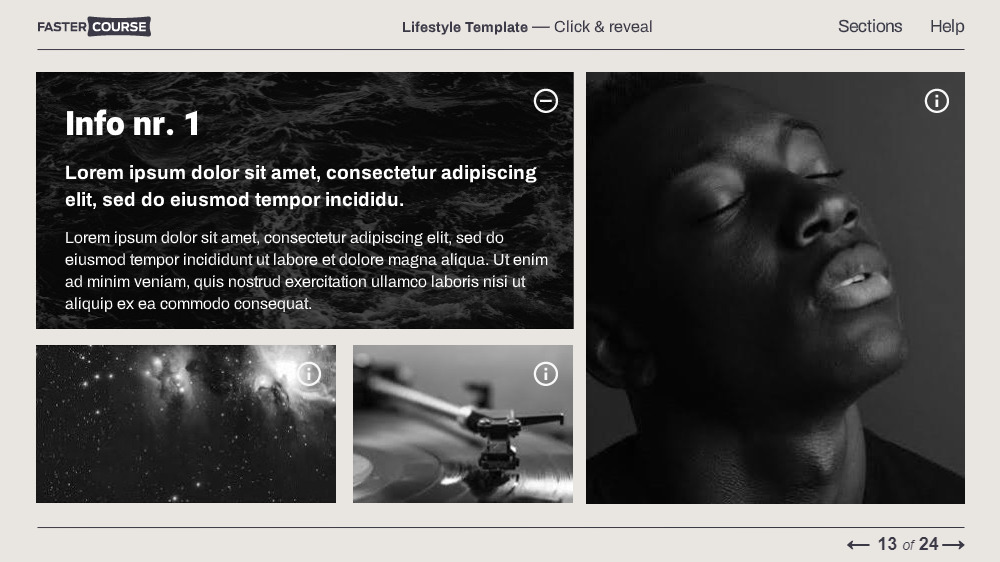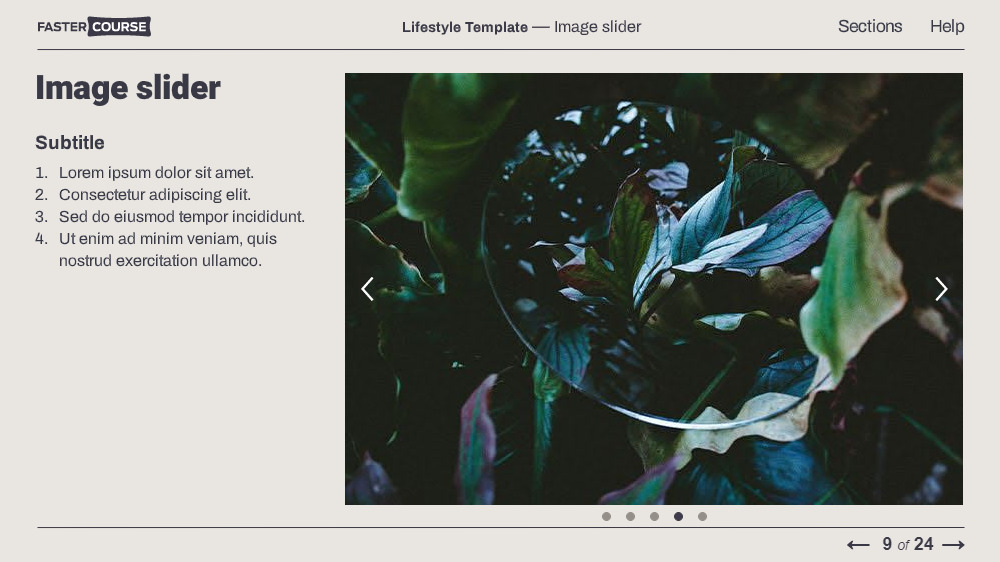 Test slides
At the end of the template you will find knowledge check section with single and multiple-choice as well as drag and drop slide. We also included assessment slide with four options, that you can use to evaluate the course or anything else.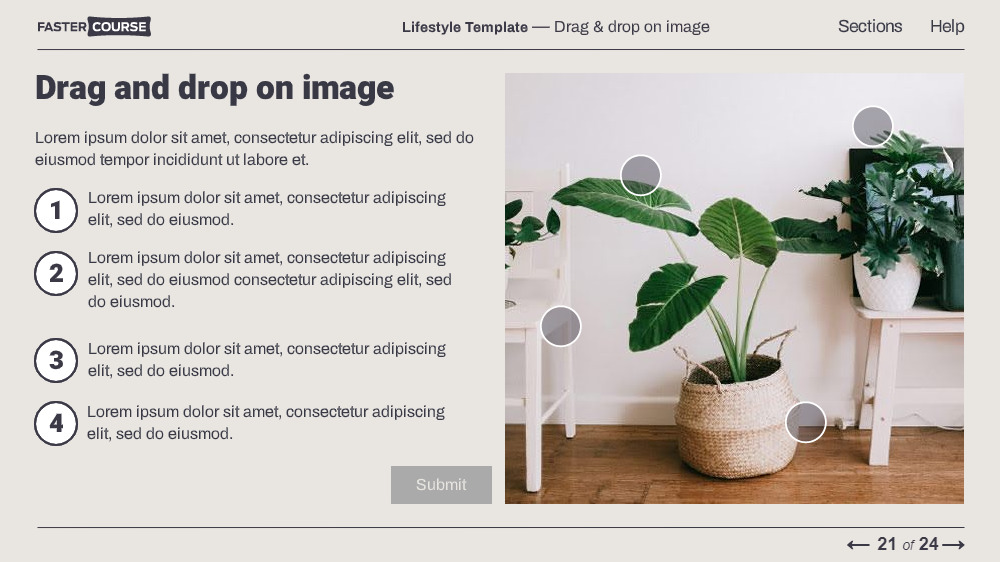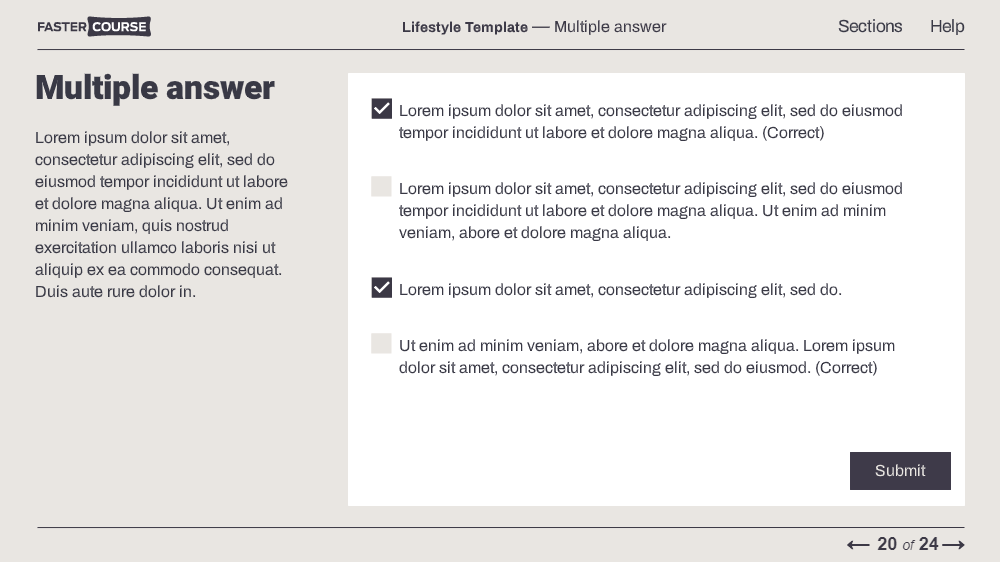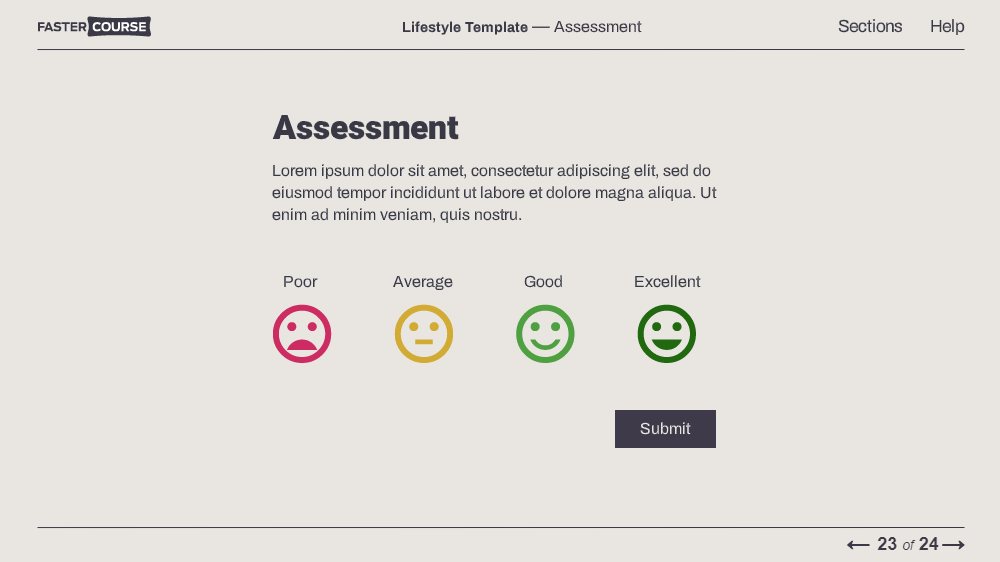 See Full Demo
Did this brief overview catch your attention? Click the button below to see a full demo of this template set.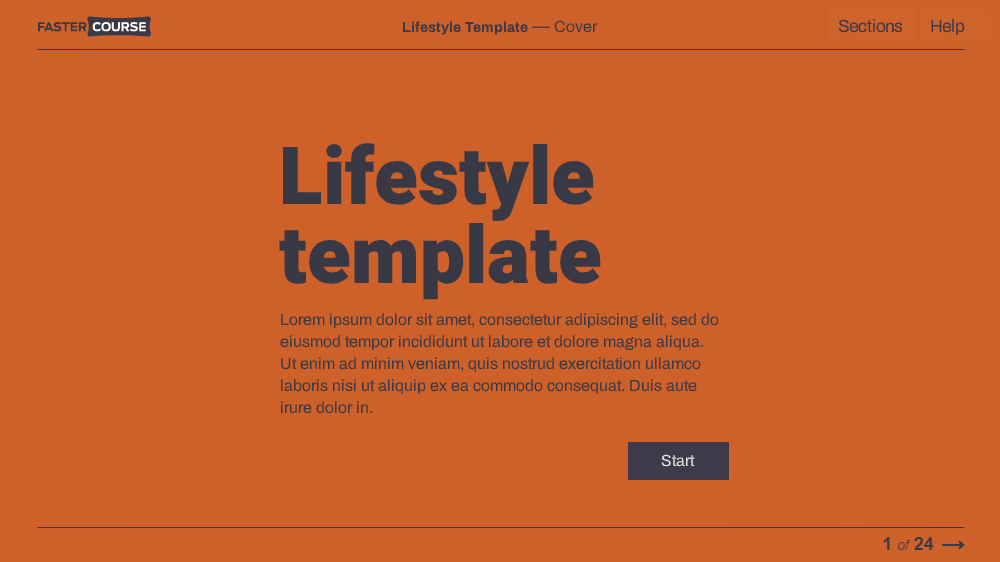 Explore all e-learning templates
Explore hundreds of course starters, games, click & reveal, info pages and test templates. Click the button below and see all of our e-learning templates!