We have all been hard working for the past year and this is the time when we look back and celebrate our accomplishments. We put together our TOP Captivate template list and here you will find our TOP 10 Captivate templates that ranked the highest among our users in 2020!
1. Corporate Mind Template
This has been one of the most downloaded template sets this year among all our users and we are really happy to see it on this TOP! It definitely attracts attention and gives any elearning course a professional look.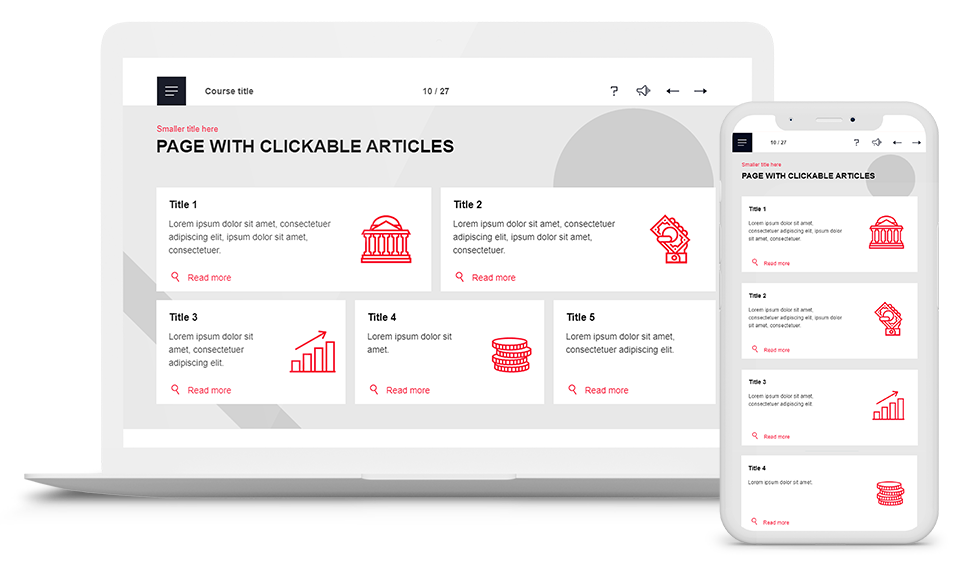 2. Monday Template
This beautiful template set has won many hearts including mine. The subtle tones combined with bright accent color truly brings out the best in every slide. This is a great choice for any responsive Captivate project you might have planned this year.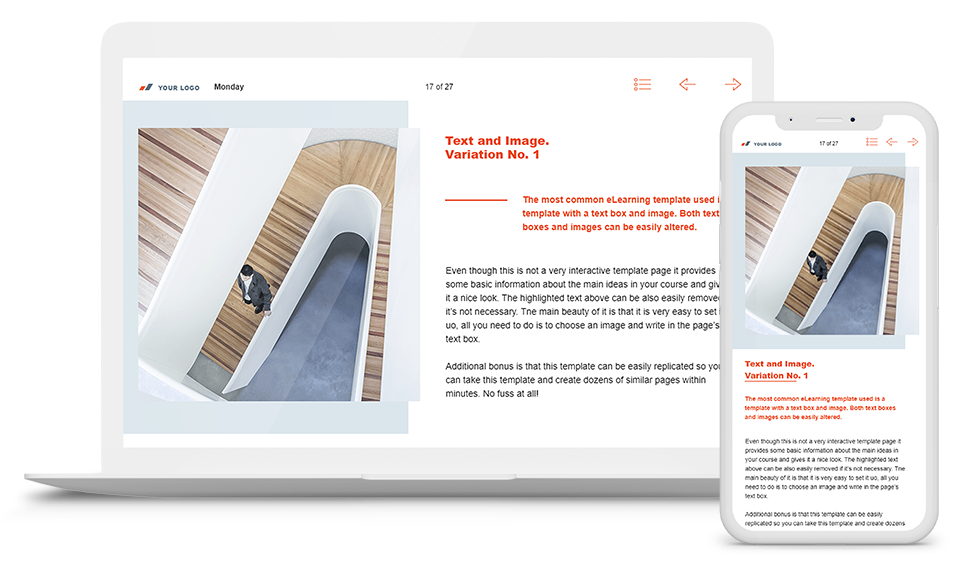 3. Light Fluid Boxes Template
It looks like quite a few of our Captivate users are enjoying the fluid box feature. With that in mind, we designed our Light Fluid Box template set, and we're happy to see that many of you find it useful!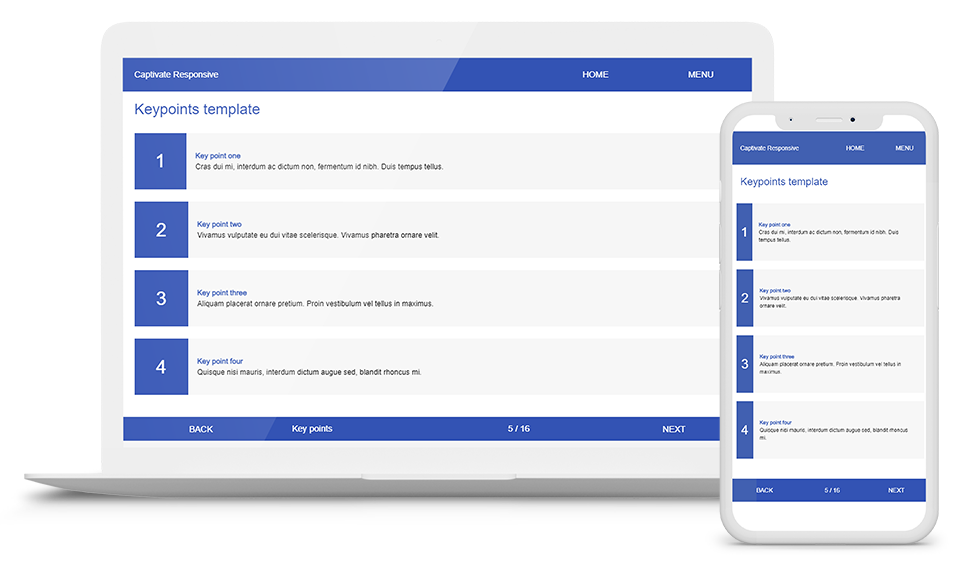 4. AML Template
Our Anti-Money Laundering template set has been going strong for several years in a row, proving that this specific theme is still topical for elearning. This is a non-responsive version, but we also created a shorter version of this template set for responsive projects, so you would be able to choose what's best for you.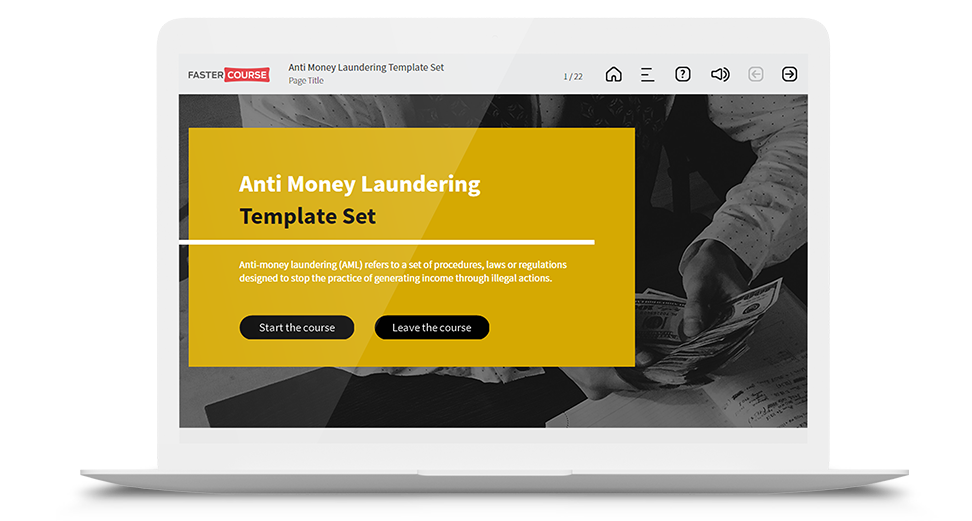 5. Early Morning Template
This template set won our last year's Captivate template TOP and it is still going strong! Many beautifully designed layouts created in a responsive Captivate version will help you create outstanding elearning courses for all learners out there.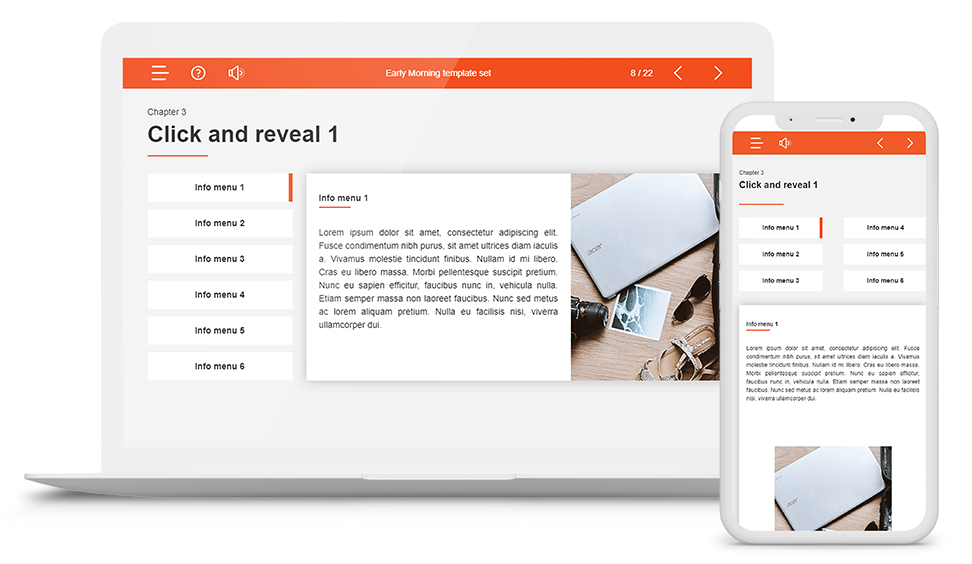 6. Urban Walk Template
Another template set that has been getting a lot of love for the second year in a row! This year we upgraded the Urban Walk template set and now it has even more interactive slides that you can use to build mobile-friendly courses in Captivate!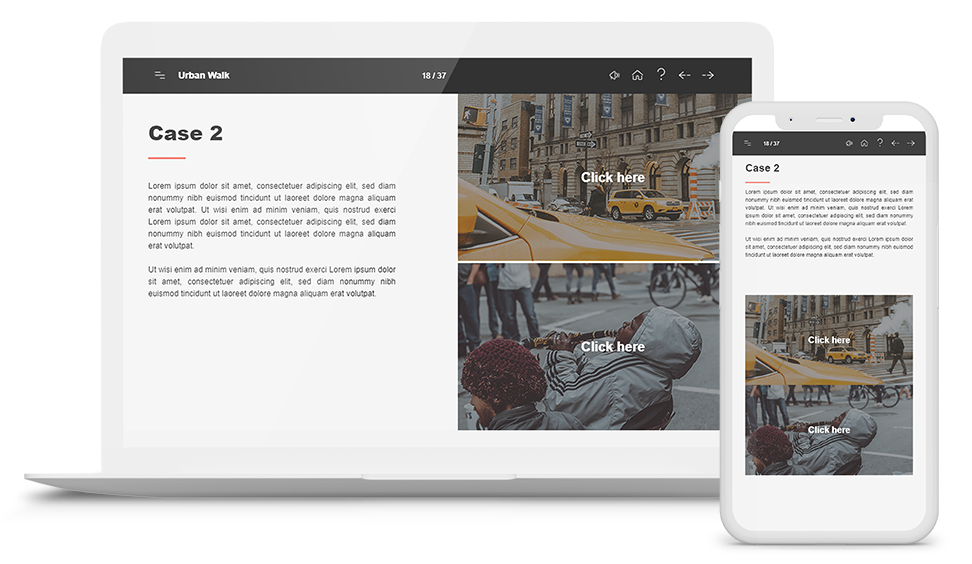 7. Vectors Template
This year we also updated Vectors – one of our all-time favorite template set with some new interactions and layouts and we are happy to see that it has won your attention! This template set is a smart choice for any course development because it offers many layout variations and test slides as well.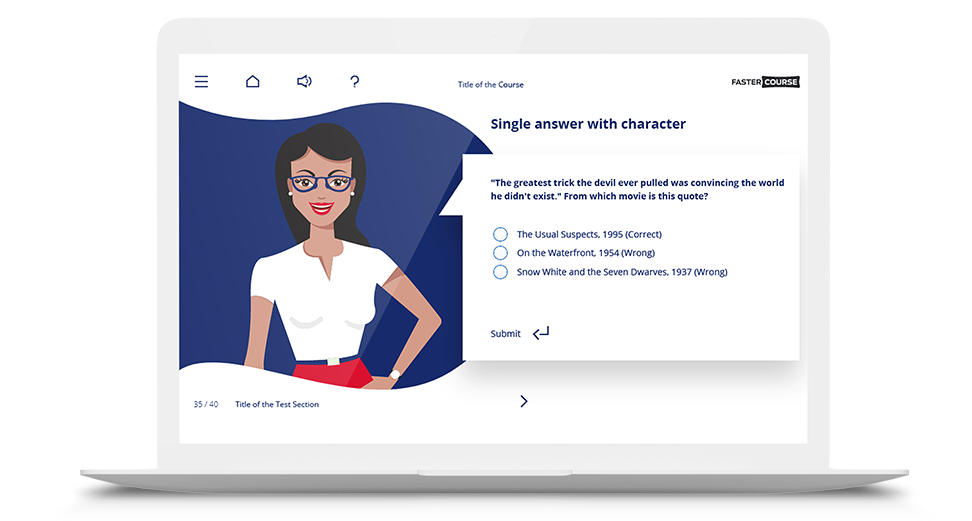 8. Emerald Island Template
This is one of our most extraordinary template sets and I'm happy to see that our users are not afraid to stand out! And can you believe it's also responsive? It indeed was a challenge, but our talented developers managed to keep the beautiful design even on the smallest mobile devices.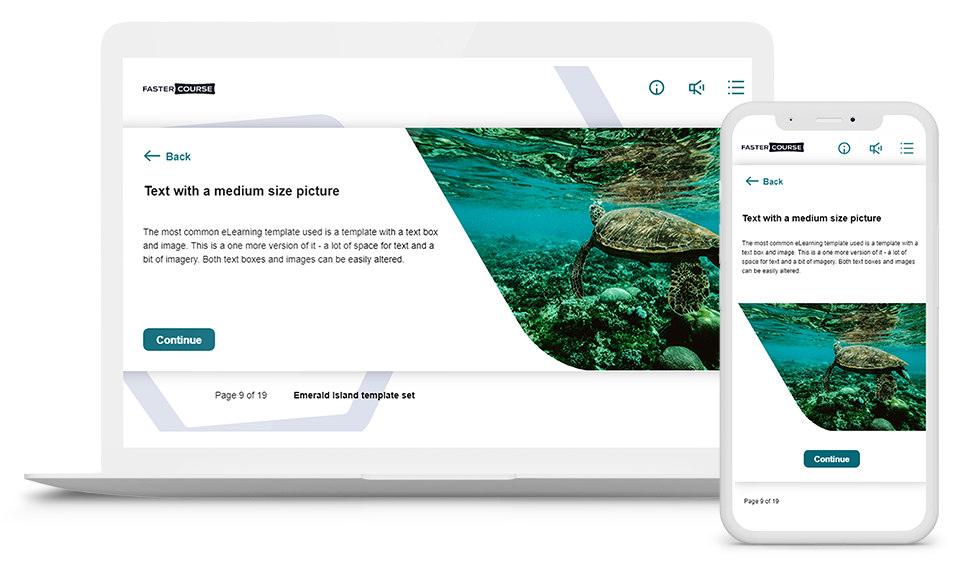 9. Card Game Template
This is our newest game template for Captivate users and we are happy to see it has made the TOP! This is a simple drag and drop game that you can easily adapt to your own needs.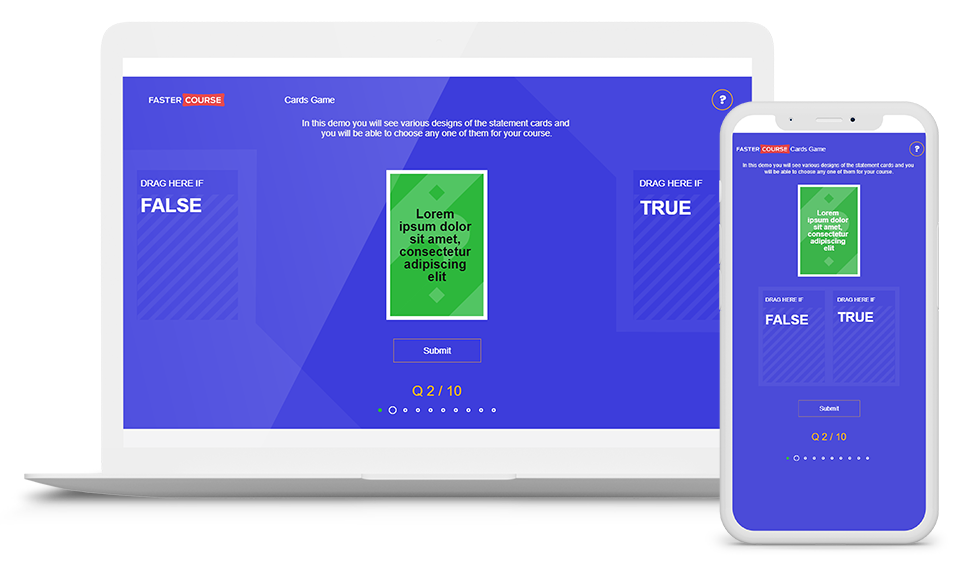 10. Mission Bird Template
Our lovely Mission Bird template set has also got into this year's top! We added a little gamification to this template set, so you would be able to create engaging and personalized activities for your learners!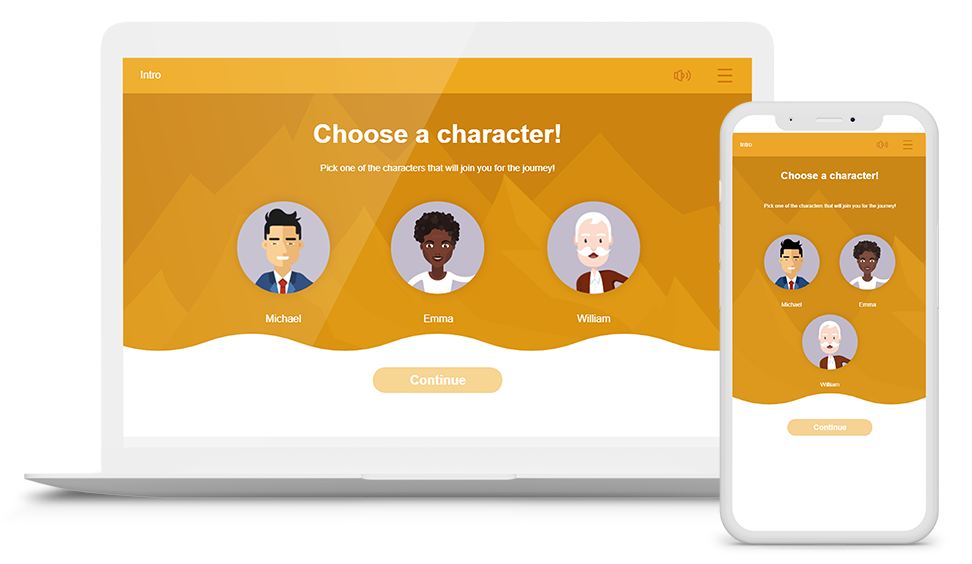 STAY TUNED
That's it, folks! Did your favorite make the list? Or maybe you're still looking for that perfect template set? If so, feel free to explore hundreds of templates in our Captivate library!