Click to reveal type of quiz template
This page was built for one of FasterCourse courses – Slips and Trips, you can see more details about the course here:
https://fastercourse.com/slips-and-trips-course-template/
We loved it and decided to make it available as a free download, and in addition, we created a video where we explained how this page was built.
This is a click-to-reveal quiz slide template that you can use in any of your projects. Replace the images and texts and set the feedback accordingly and you will have a complete slide in minutes. Download this Storyline template for free and replace the image and texts with anything you want and use this template in your own courses!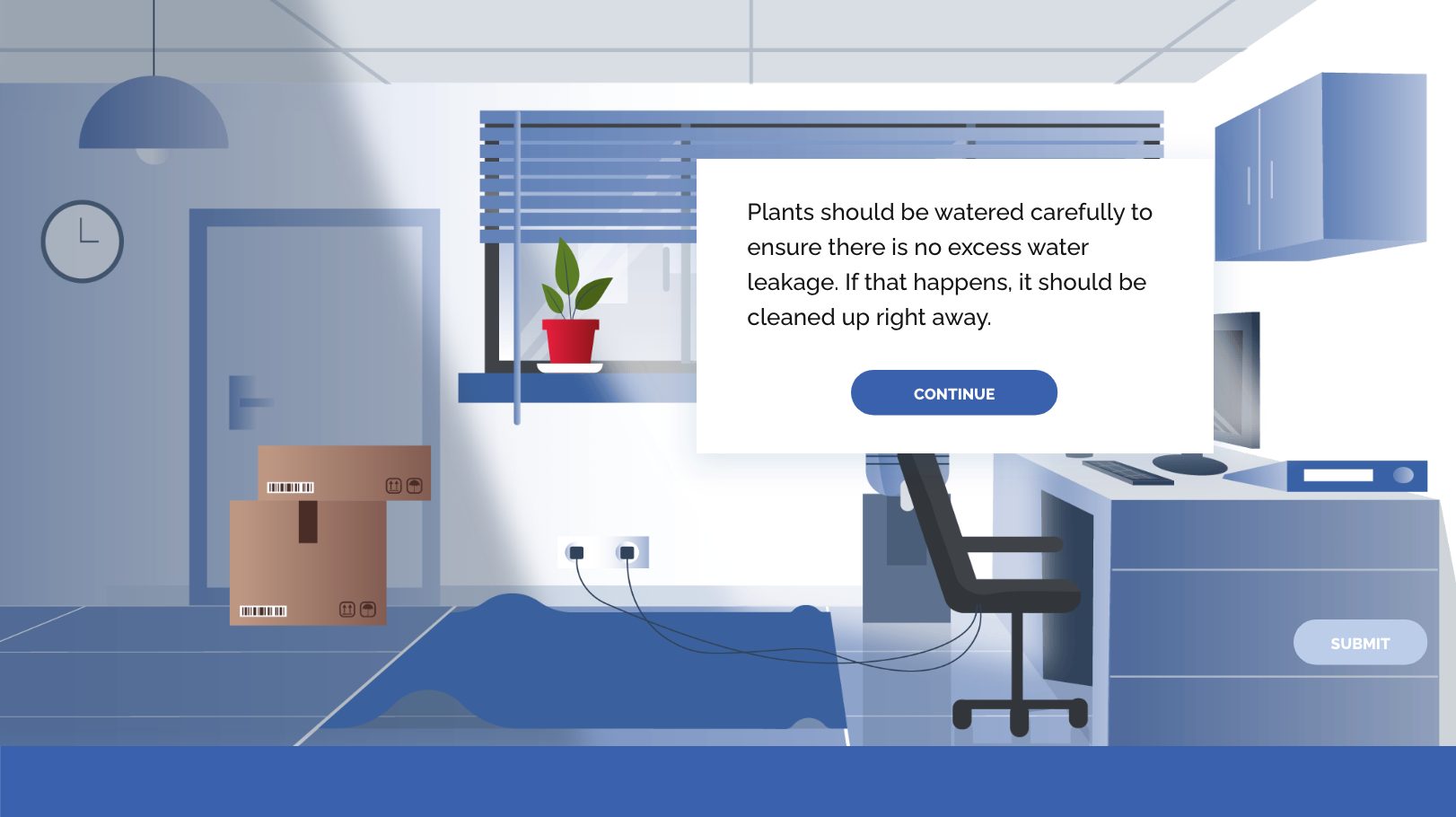 What is inside the download?
There are two Storyline slides, one with the page from the FasterCourse Course "Slips and Trips" – called "Original Page" and the other one is the example slide, called "Example from Video", that we built while filming the explanatory video that you can see below. So you can try to replicate what is done on the explanatory video or you can just use the final version, which is the Original Page.
Want to know how we built this?
If you would like to find out how to create an interaction like this, we have a follow-along tutorial on our YouTube channel that explores this template in greater detail. Check it out here:
Feel free to subscribe to our YouTube channel for more tips and tutorials!

More Templates?
Please consider subscribing to Fastercourse template library. We have thousands of great templates, feel free to check out other Storyline templates in our library!



Articulate Storyline License
Important: You will need an active Articulate 360 subscription to create courses with these Storyline templates. Disclaimer: Fastercourse templates have been developed by Fastercourse. We are an independent e-learning production company, and we don't have any direct connection to https://www.articulate.com/