Hello Everyone!
We at FasterCourse are excited to announce the launch of our new elearning templates, Freedom Valley! These templates are perfect for your corporate or other training needs and are filled with amazing countryside images that give off a western vibe. But if you are not into the farming business, no worries, you can easily change all images as well as all texts of course, as these are easily modifiable templates. These templates are built for both Articulate Storyline and Adobe Captivate, making them versatile and easily accessible to a wide range of users. Here are some screenshots and even a demo video.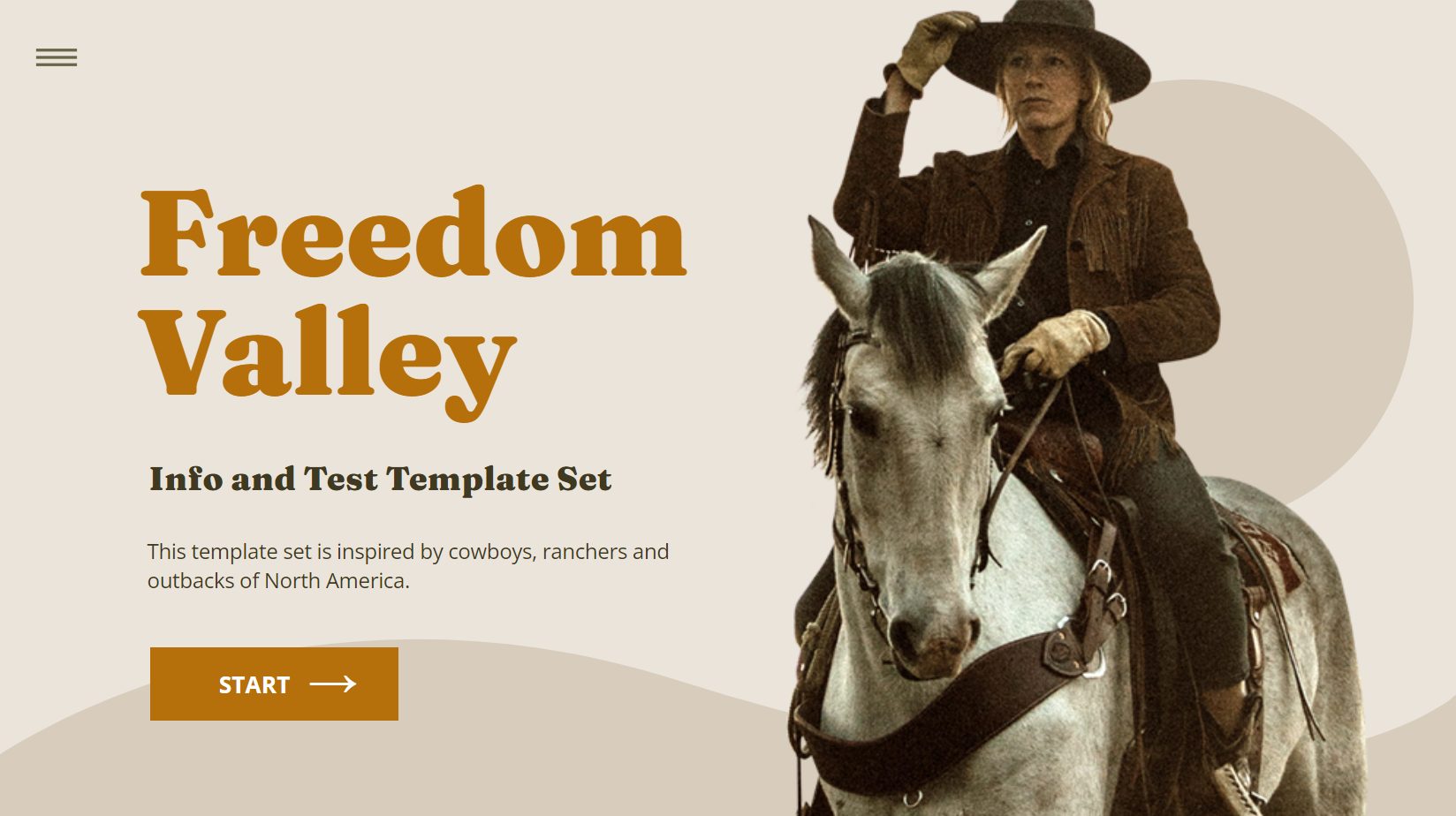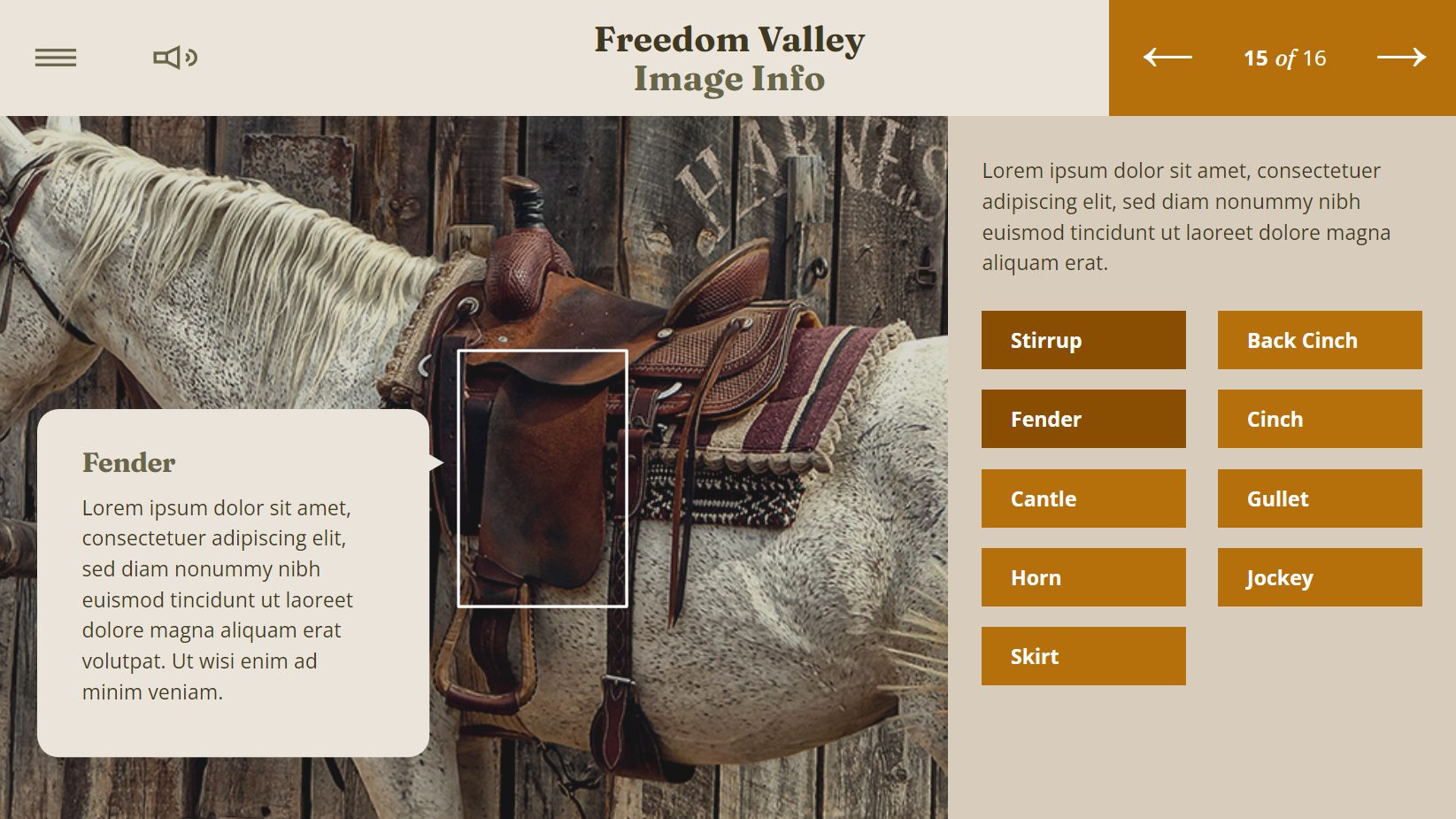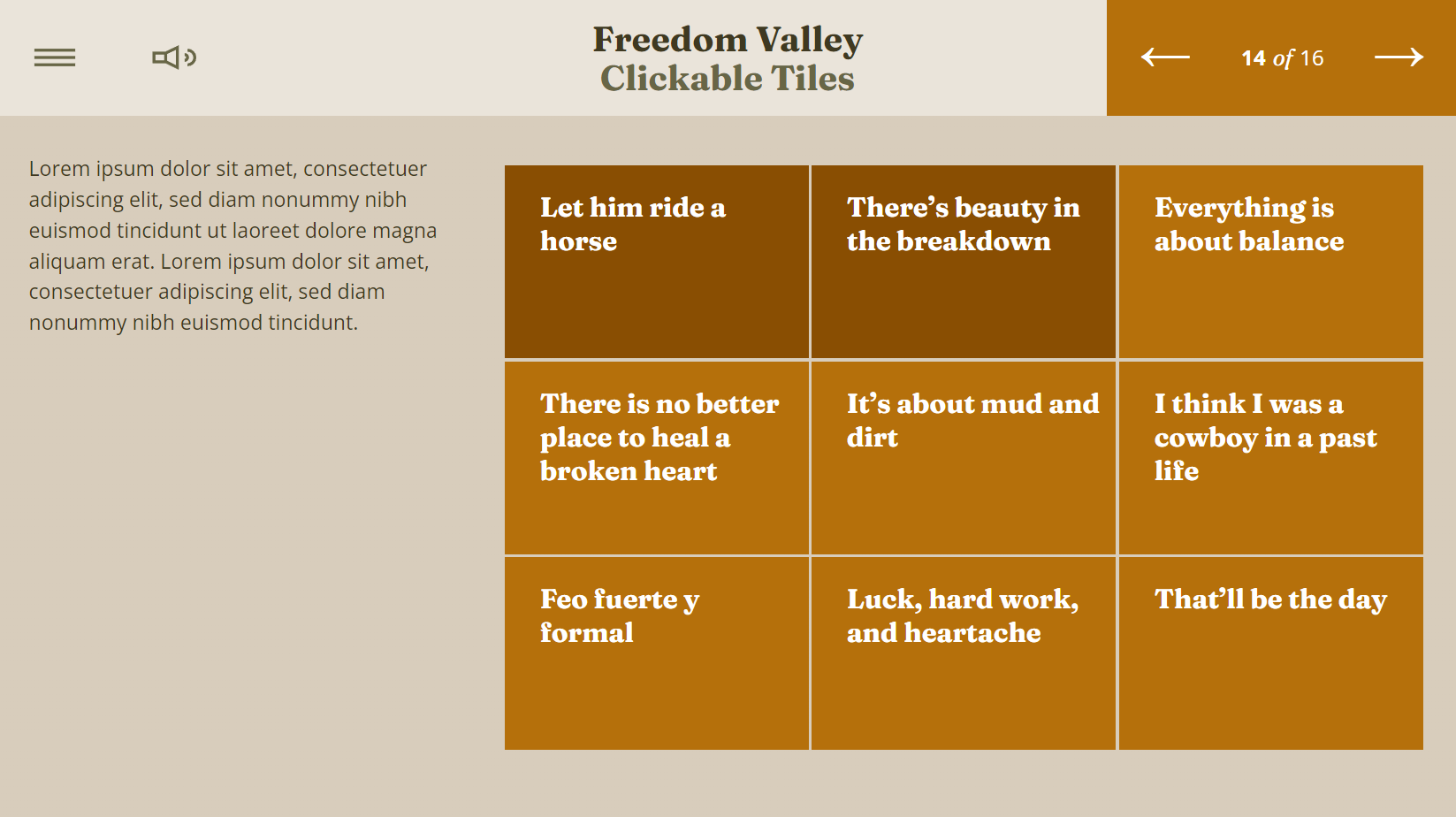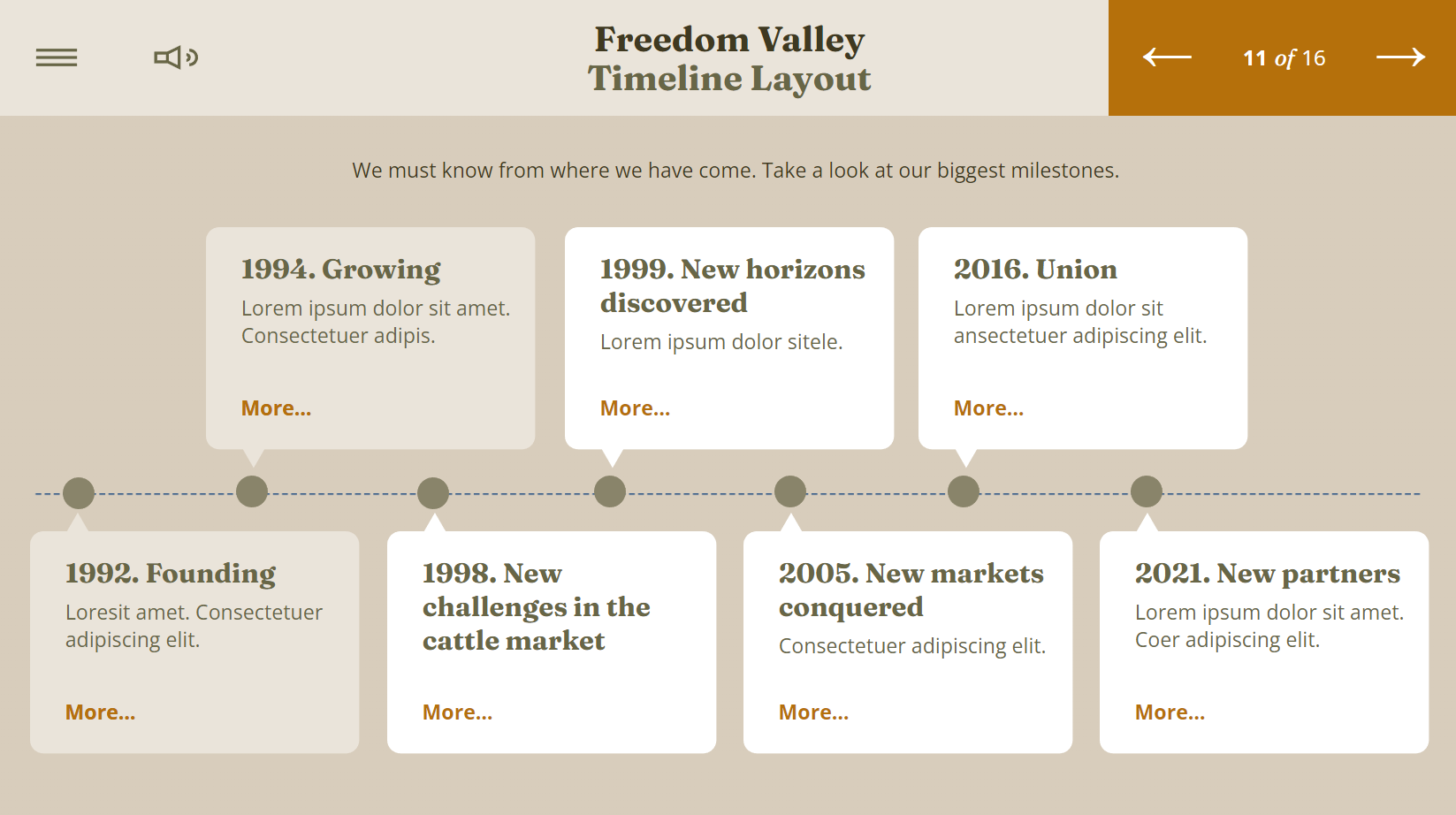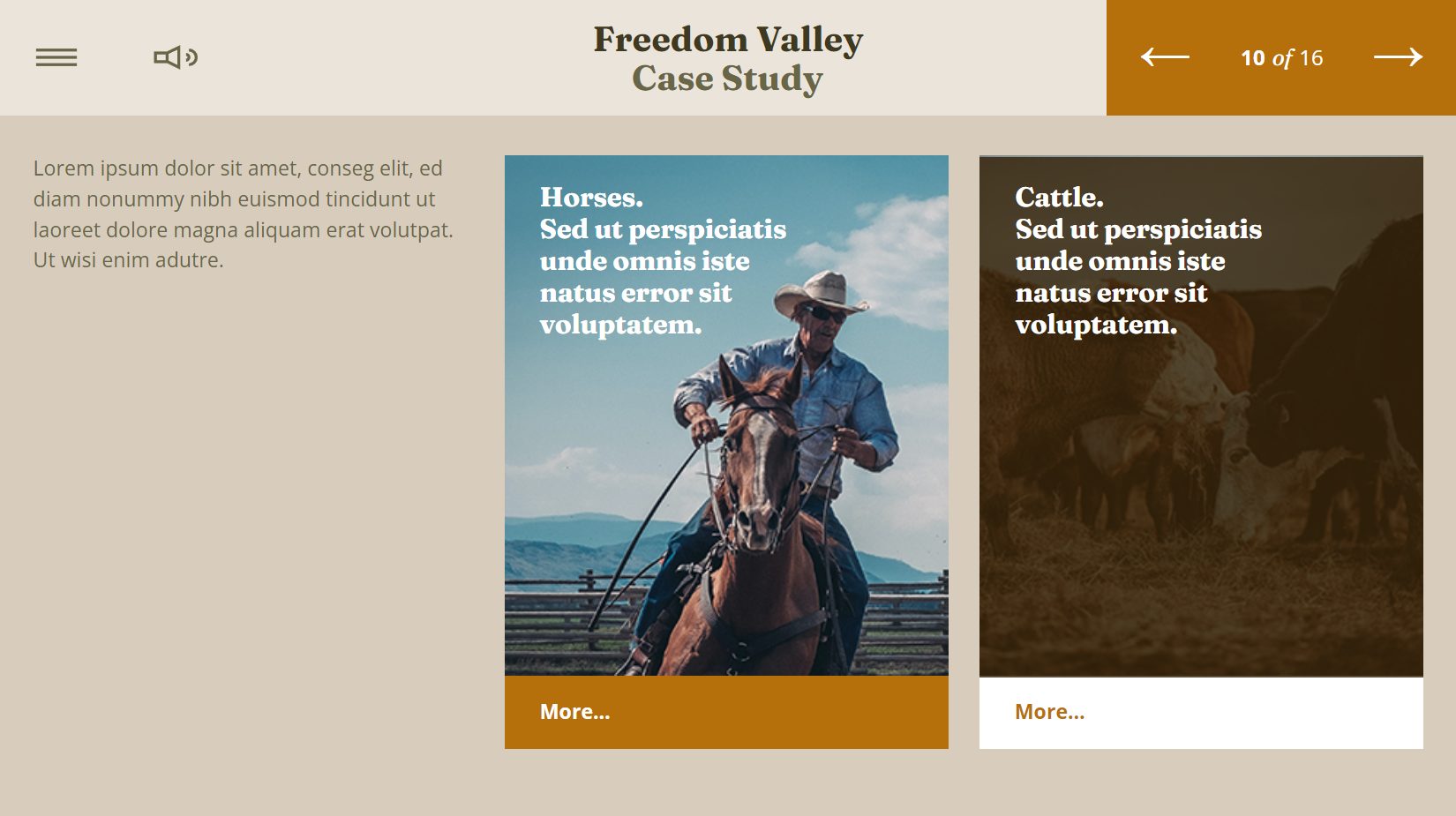 Screenshots and videos are nice, but would you like to try a full demo of the templates, and click through them by yourself? If yes check out the demos.
We understand that creating elearning content can be time-consuming and challenging, which is why we have designed these templates to make the process as easy and efficient as possible. With Freedom Valley, you can focus on creating great content while the templates take care of the design aspect. These templates come with a variety of features such as interactive elements, animations, and more, to make your elearning content more engaging and effective.
We believe that these templates will be a valuable asset for anyone looking to create high-quality elearning content. With the Freedom Valley templates, you can create a unique and visually appealing elearning experience that is sure to capture the attention of your learners.
We hope you enjoy using them as much as we enjoyed creating them.
Best,
FasterCourse Team.
Explore all e-learning templates
Explore hundreds of course starters, games, click & reveal, info pages and test templates. Click the button below and see all of our e-learning templates!