Hello, Everyone,
first of all thank you for being FasterCourse blog readers, and many of you also FasterCourse subscribers, thank you! We have lots of news coming, and I want to share our plans for the upcoming months with you, but before I do that, here is what has happened in the last few months.
New templates delivered
So far this year we have delivered several template packages for both Articulate Storyline and Adobe Captivate, first in the very beginning of January Freedom Valley Test arrived, you can see a screenshot and demo below.
Afterwards came not one, but actually two template packages with almost the same name "Forest" and "Forest Test", they included everything you need to create a great looking course, course starter page templates, hotspot templates, click to reaveal templates, and other explanatory type template pages. And also amazing test templates, like single choice and multiple choice templates, as well as different kinds of drag and drops and text entry templates. See for yourself below:
Lots of new Freebies
We have to be honest, most of the new freebies came for the Articulate Storyline users, because we are active in the e-learning heroes challenges (e-learning heroes is Articulate community), and it just made sense to share them with everyone. You can see some of those here:
You can see and download all of them in our Storyline freebie section right here: Storyline freebies.
But Captivate users, you got less templates number wise, but you did get a super super nice and very useful freebie, that includes some amazing pages, like video page, single choice page and course starter page, meet the countdown freebie.
Download this one and other Captivate freebies here: Captivate freebies
Future Plans – Amazing stuff coming soon
We have lots of stuff in the development pipeline and I will try describe all of them here.
Articulate Storyline blocks for Articulate Rise
Many of you use Articulate Rise, and it is an amazing tool, super easy to learn, Responsive and quite powerful, however, no as powerful as Storyline. Besides all Rise courses look a bit similar, try building more than 10, and I am sure you will agree. But there is an easy way to improve the situation, by spicing up the Rise courses with Storyline blocks. As you might now, there is an option to create an interaction in Articulate Storyline and then import it to Articulate Rise. And we want to help you in this process by designing and building a library of Articulate Storyline blocks for Articulate Rise. They look great and we plan to launch them very soon.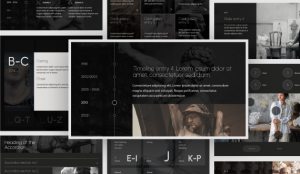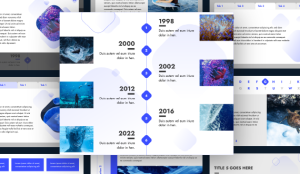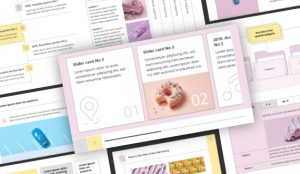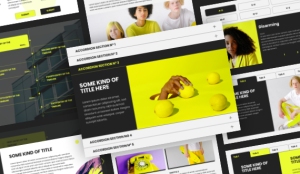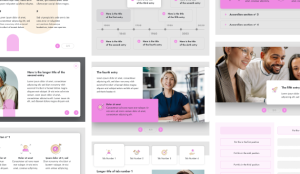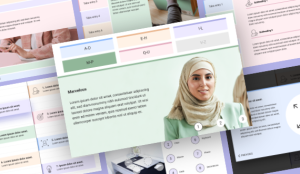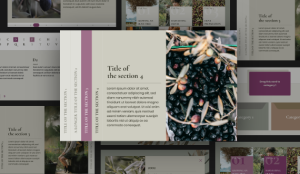 Escape Room Game for Articulate Storyline
Hell yeah, this is a wonderful creation from our development team, Artis came up with a crazy idea, and Līga helped with the design, and the result is frickin awesome. You will be able to give this baby a try very soon. This game will be available in Storyline, as it is super complex and it would be very difficult to create it in Captivate.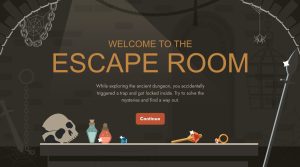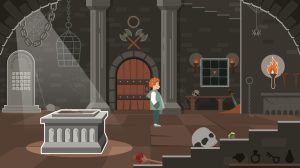 Two Roll the Dice games for Articulate Storyline
Additionally we are working on two new games with similar game dynamics, they will be "roll the dice" type of games. Both will be for Storyline as it is quite hard to replicate this game mechanics in Captivate.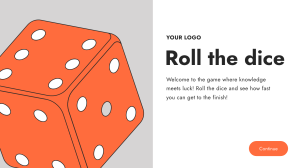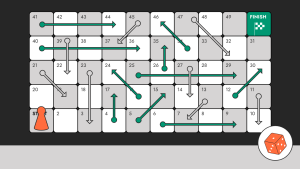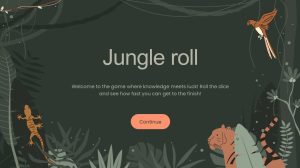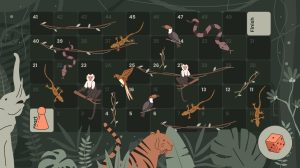 Space Quiz game for both Adobe Captivate and Articulate Storyline
This game is similar to "Who wants to be a millionaire?" type of game, except no millions involved, but very much fun anyway :).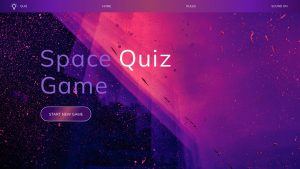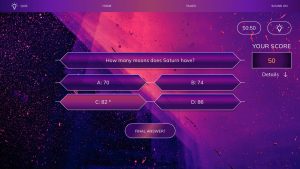 New Illustrated Characters
As you know, we have not only templates and courses, but also Illustrated Characters, and there are new characters coming, you can see a preview of them here.
New Courses
Additonally we are working also on adding two new courses to our course library, these will be called "Project Management" and "Emotional Intelligence".
As you can see lots of stuff in the pipeline, which makes us excited, and hopefully you too. We will let you know once we start rolling out these projects.
Thanks for reading and have a good day!