This time we have played with the familiar 2 Truths, 1 Lie game and created our interpretation. It's a little quiz interaction with three statements about Latvia. We hope you'll enjoy it! You are welcome to download this example for free to create similar interactions!
You can see a screenshot below, and a full PREVIEW HERE.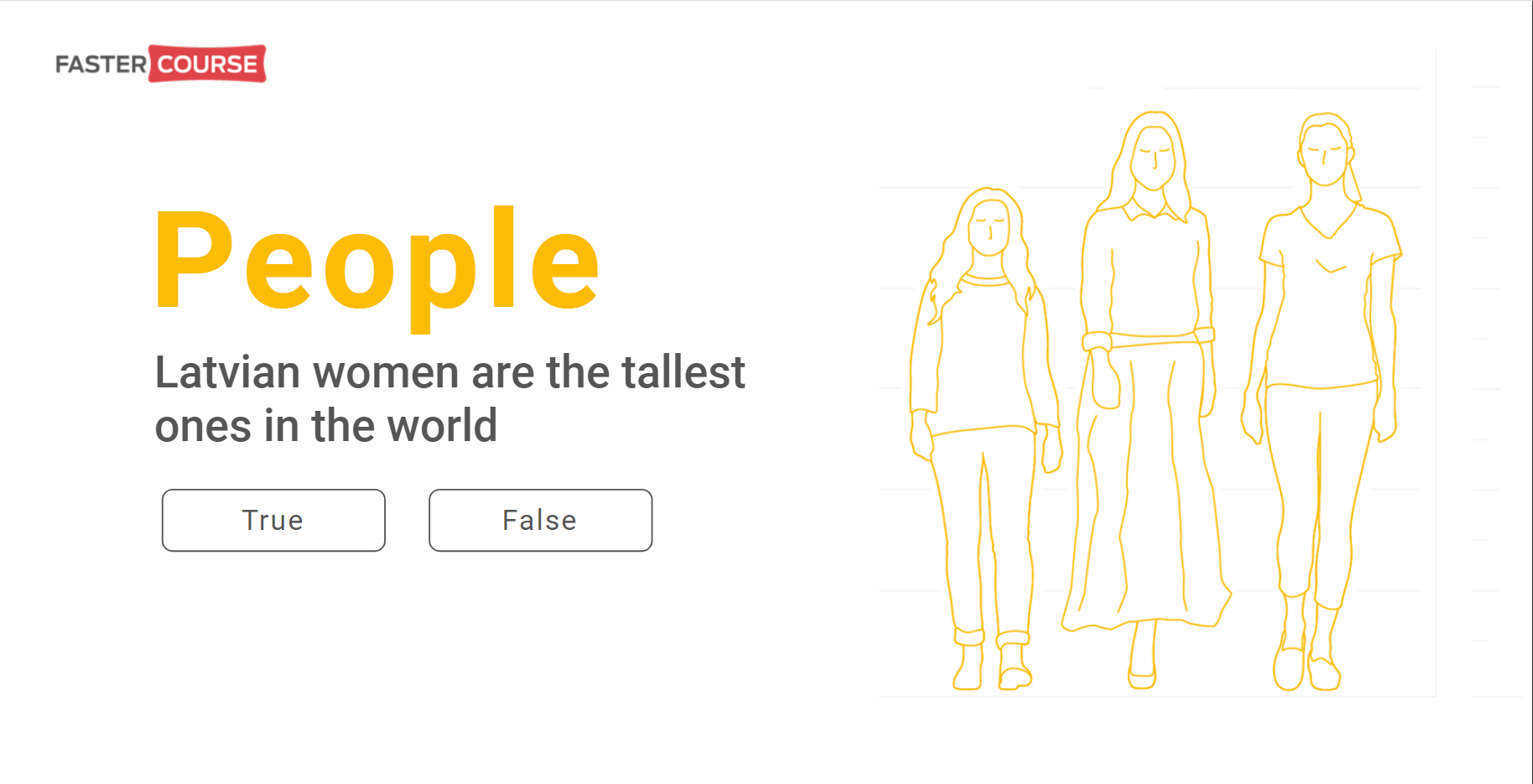 Articulate Storyline License
Important: You will need an active Articulate 360 subscription to create courses with these Storyline templates. Disclaimer: Fastercourse templates have been developed by Fastercourse. We are an independent e-learning production company, and we don't have any direct connection to https://www.articulate.com/
Explore all Storyline templates
Explore hundreds of course starters, games, click & reveal, info pages and test templates built specifically for Storyline. Click the button below and see all of our Storyline templates!