We have created six amazing characters Eve, Emma, Mary, Carlos, Michael, and Adam. This download includes 30 png images - each of the characters have 5 different poses. Happy, confused, angry, bored - all of these emotions you will find in this pack.
All images are available on a transparent background, therefore you can add them anywhere you want in your course. Images are typically at least 1000 x 1500 pixels, but the size may vary. The characters can be used in Captivate, Storyline, Lectora or any other e-learning or digital projects. You can easily add the images to your courses and change the size and position as you wish.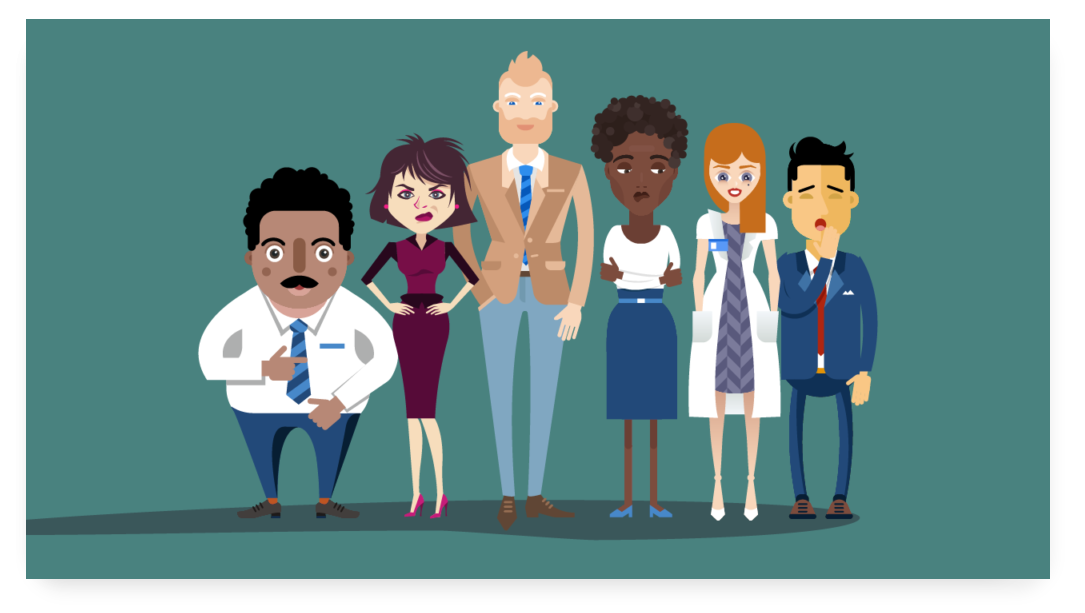 Explore all illustrated characters
These are only a few of our characters. In our library, you will find more than 30 illustrated characters with Adobe Illustrator files so you would be able to customize them as you want. Click the button below and see all of our characters!