Customizable Courses
Sales Skills
Sales skills course is designed to improve your understanding of your customers' needs and thought process and to help you apply sales skills in your business communication.
Sales Skills Course
Get an insight into this e-learning course:
Sales skills course saved me hours as I didn't have to start from scratch.
Brian Ewing
Freelance Elearning Developer
Course content
This course is designed to improve your understanding of the major types of sales skills and how they can be applied to improve your sales process.
Click below to view the course outline!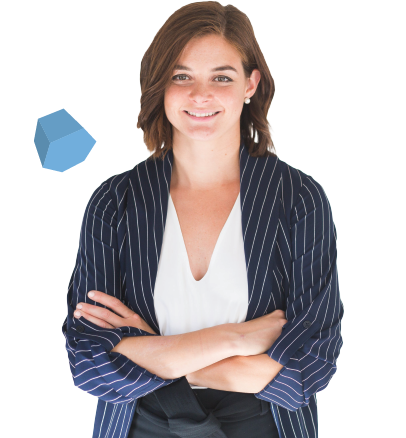 Purchasing this e-learning course gives you the rights to use this course:
355h invested in Sales Skills course production
This course covers:
Psychological concepts that affect the customers' choices,
Buyer personas,
Solution selling and adding value to the sales process,
Essential skills (prospecting, communication, handling objections),
Closing strategies and post-sale communication.
Pricing options
We offer various types of pricing for this course – you can buy the course as it is with source files for easy editing, or you can really invest in your e-learning course library by buying all customizable courses. We can also help you tailor the course to your needs and give you a customized product.
This course includes:
Sales skills theory and interactions
Knowledge Check
49 pages in 6 chapters
40 min learning time
HTML5 based
SCORM compatible
Source files for Articulate Storyline and Adobe Captivate
Course Library includes:
Sales Skills course
+ Customer Service course
+ Negotiation Process course
+ Negotiation Skills course
+ Business Ethics course
+ Workplace Harassment course
+ Conflict Resolution course
Source files for Articulate Storyline and Adobe Captivate for all courses
This package includes:
Everything from Course Library package
+ FasterCourse Template Library (more than 2000 templates)
+ FasterCourse Character Library (570 characters)
+ FasterCourse Captivate Training Program (45 videos)
+ 10h individual online training or consulting
About this course
Everything you need to know about the Sales Skills course before you start:
Can I use this e-learning course for my clients?
Yes, you can use our courses for unlimited number of organizations, your organization and your clients as well. You can customize them to match your client's needs.
Can I change the content and images in the courses?
Sure, you will get source files and you can add more content, delete some slides or change the images. Feel free.
How does the e-learning course license work?
With the license you can use this course to train unlimited number of learners in as many organizations as you wish. View the full license
here
.
Will this e-learning course work with my LMS?
You can export each course as a SCORM package and they will work perfectly fine with any SCORM-compatible LMS.
I don't have any authoring tool. Can you customize this course for me?
Sure, we will more than happy to help you customize them. Contact us for more details and pricing at
service@fastercourse.com
Do I have to pay for each user who will be learning from these courses?
No, there are no limits to the number of users that can learn from these courses.