Some of our template sets have been around for quite a while now, but our data shows that they are still very popular among our users. One of your long-time favorites is our Vectors template set. And it's no wonder! Modern, colorful and a bit playful – this one is sure to grab the learners' attention.
We decided it's high time to give this excellent template set an update. So, we have added 15 new and exciting layouts for you to enjoy! Keep reading to learn more about the update.
A CHEEKY CHARACTER
A character can make your e-learning more relatable. So, we've added a single choice layout where the question is asked by a lovely character. She also reacts to your answers.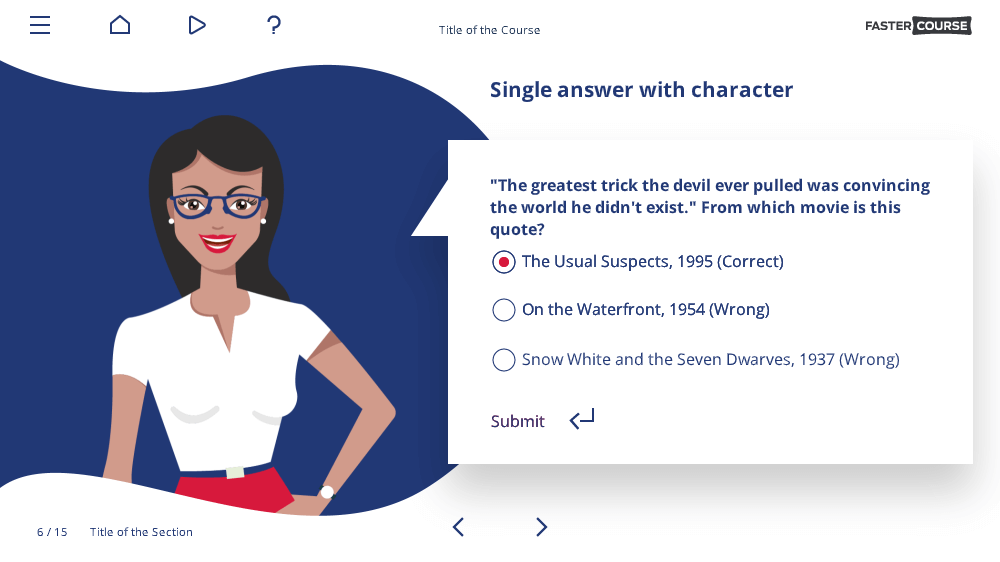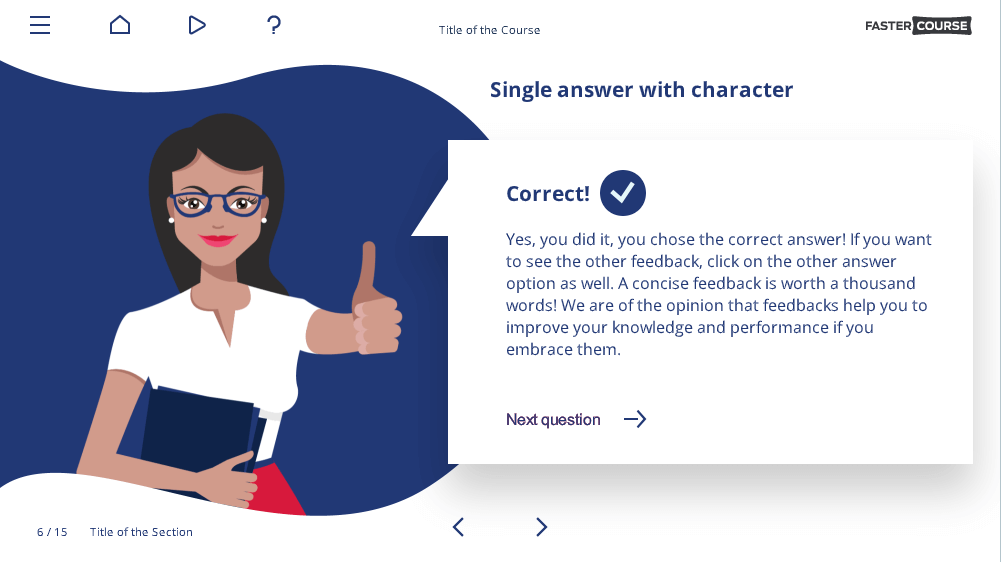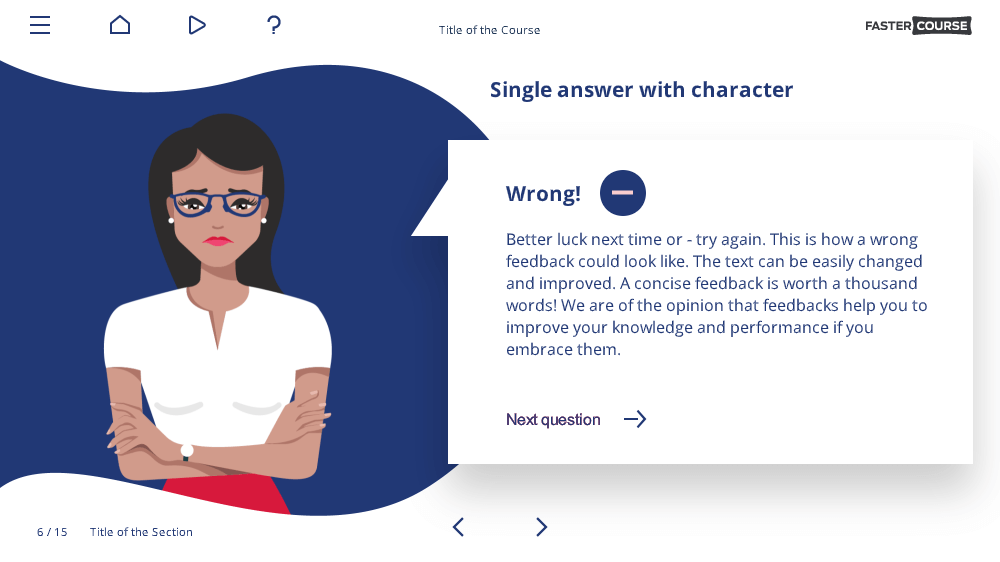 MORE VIDEOS
Videos are great for delivering information in an engaging way. This layout features 4 videos.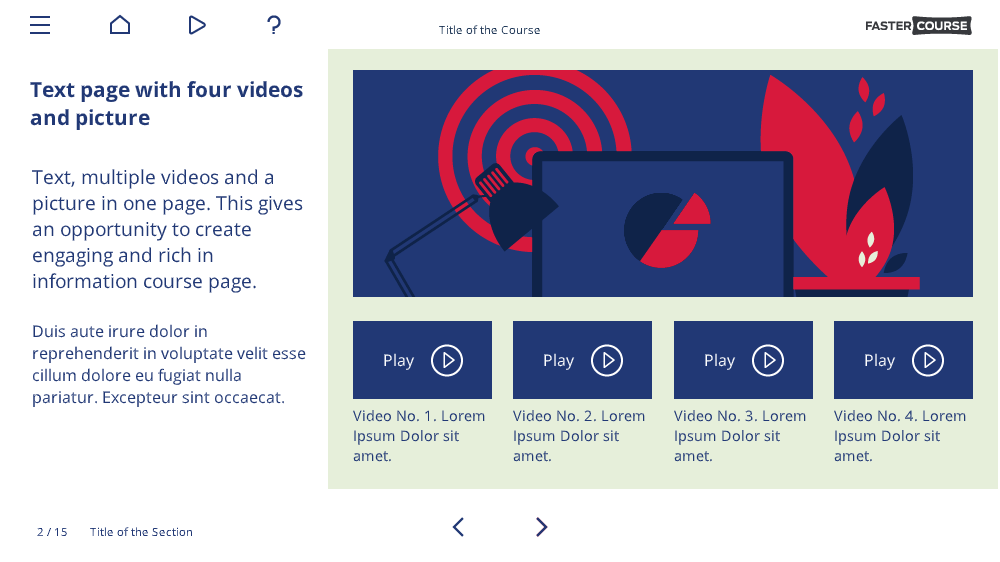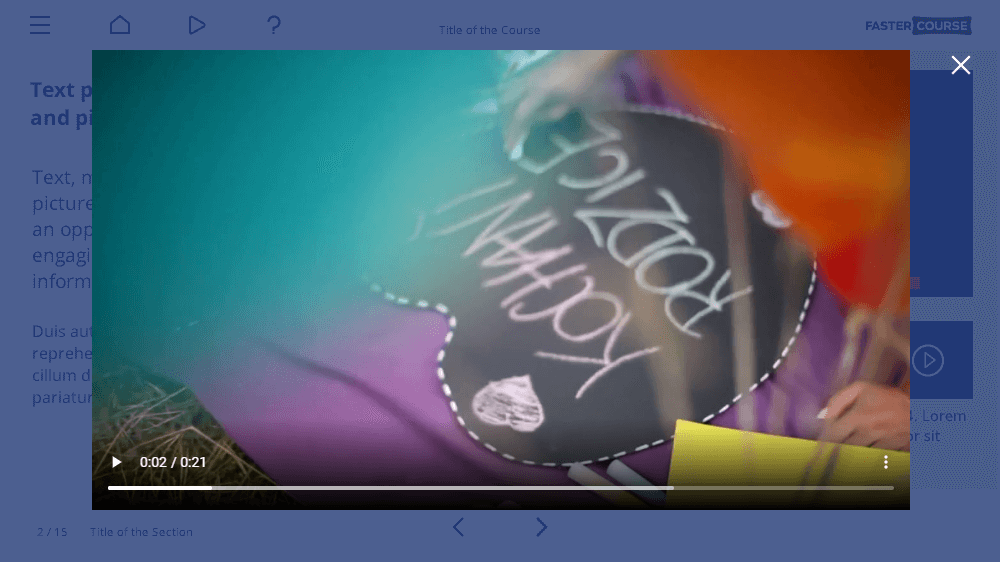 Text input
This exercise with text input fields will definitely make your learner think carefully before submitting their answer.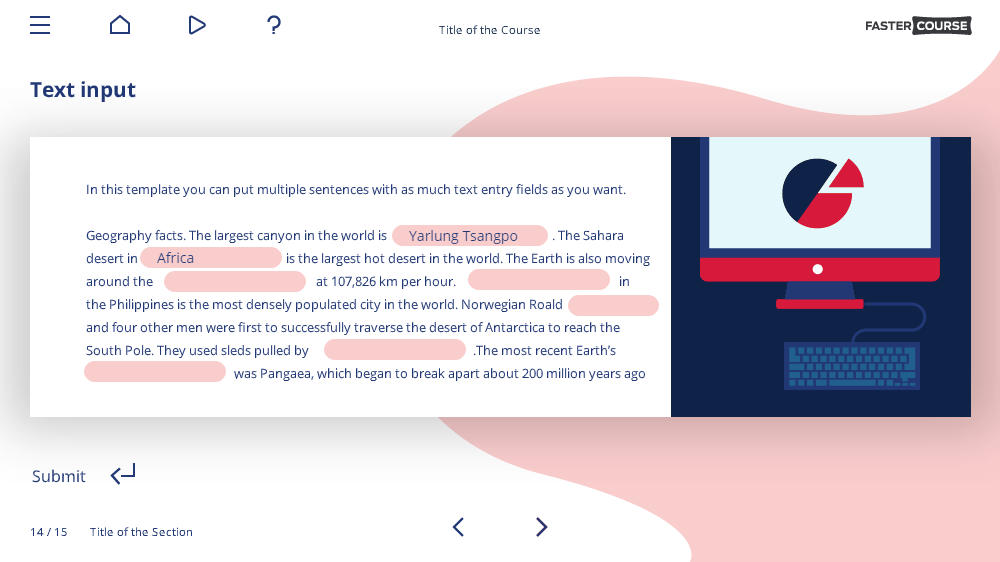 Drag and drop tasks
Drag and drop is a very useful interaction, so we've added a few different layouts. The first one is for sorting items into two categories. The second one is a series of 3 drag and drops where the user has to pick the best option for each round.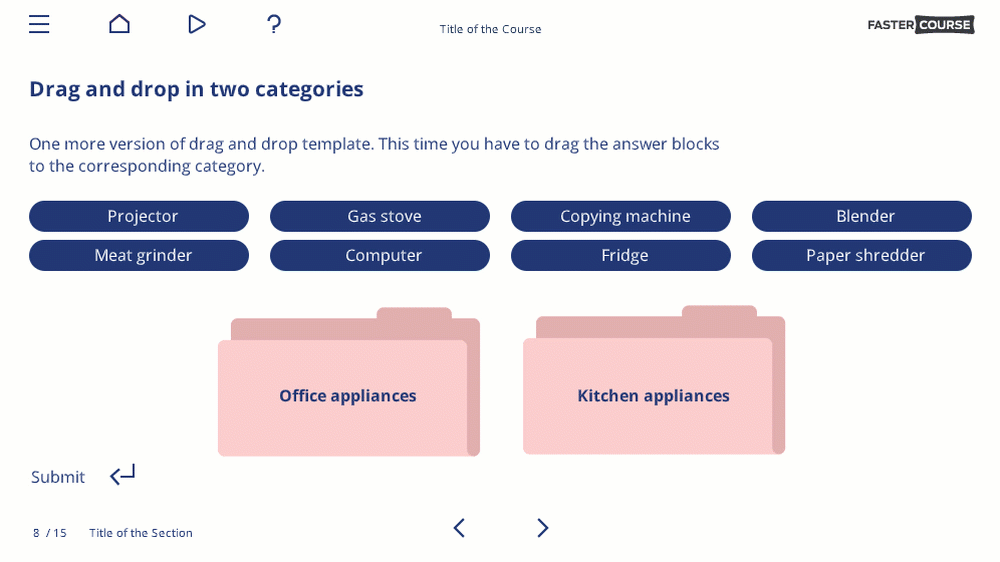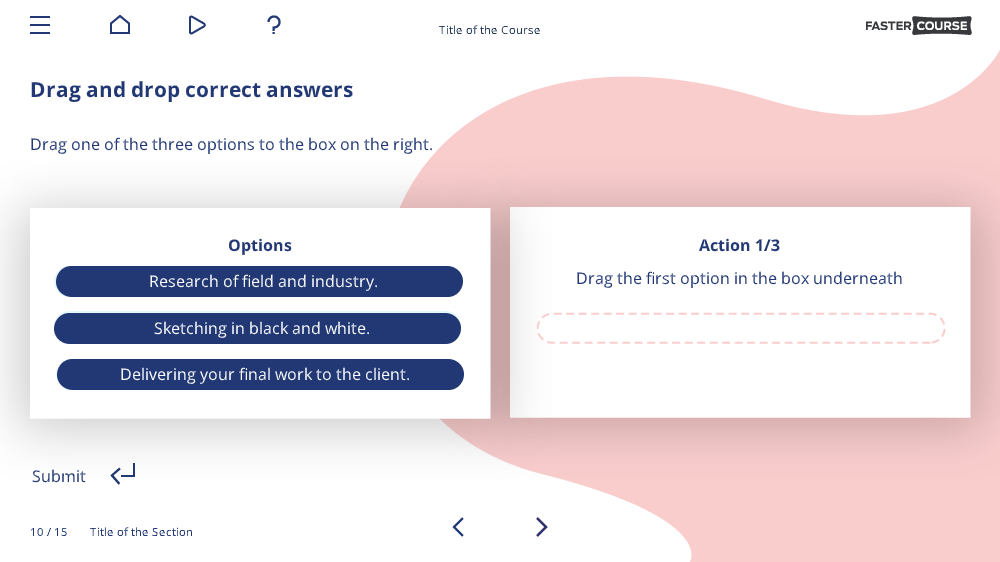 Key points
These layouts are great for displaying 3 or 4 important points in an appealing way. In the first layout, you can also expand on each point in a pop-up.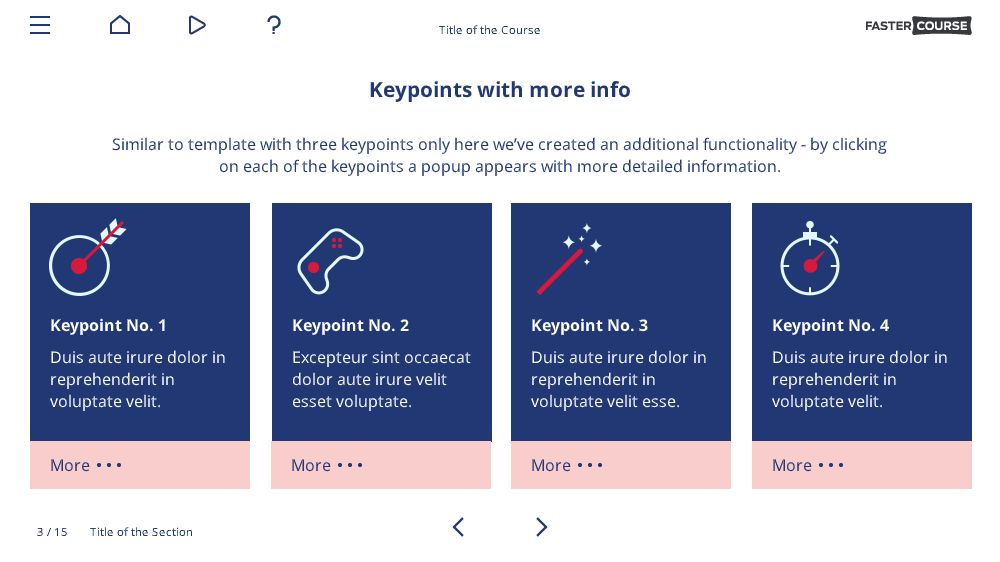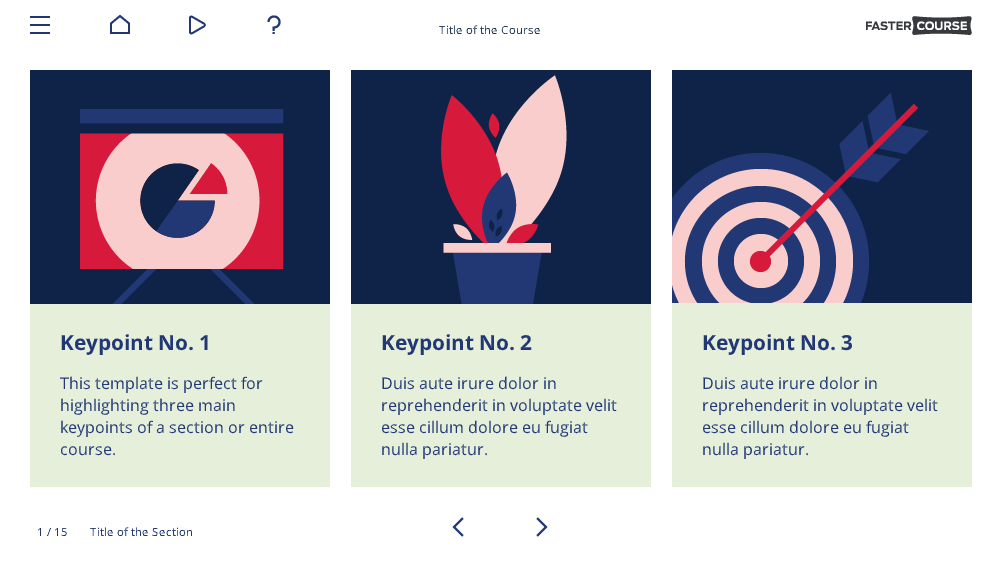 THAT'S NOT ALL!
Did this brief overview catch your attention? Click on the button below to view a full demo.
Explore all e-learning templates
Explore hundreds of course starters, games, click & reveal, info pages and test templates. Click the button below and see all of our e-learning templates!