Using a good e-learning storyboard template is one of the key aspects of creating a successful e-learning course. Good storyboard template will help you create a well-structured course that you will be able to share to your clients and subject matter experts and it will help them clearly understand and visualize your course before it's even started.
We have created a free storyboard template for e-learning courses that will help you create professional and easy to use a storyboard. This storyboard template will help you:
Organize your course content in sections and slides
Save time by creating an easy structure for your course
Get concise feedback from SME or client
Show the necessary information about media and funcionality
Look professional and organized
Click the button below and download free Word file with 3 pages – Instructions, Course Description, and Storyboard template. Enjoy!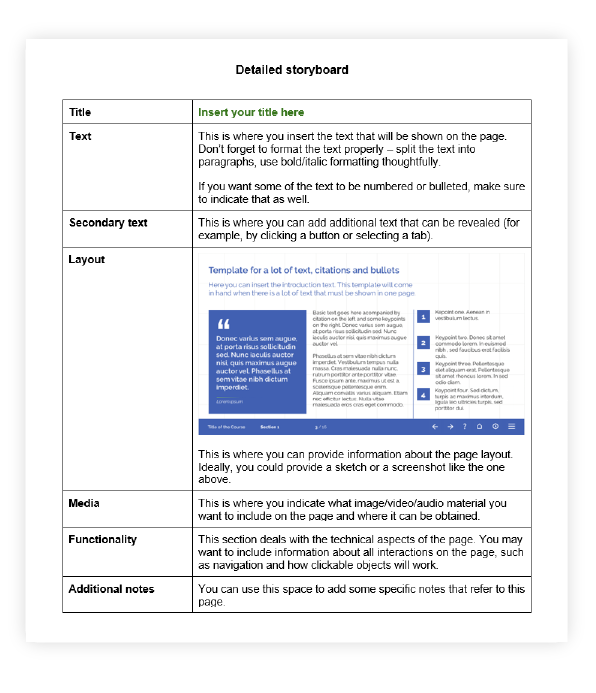 This might help you too…
In our homepage you can find hundreds of e-learning templates with full demos that might help you to find new layouts and give you some new ideas on how to freshen up your course. Dive in into our e-learning template library and get some inspiration!