Introducing LEAN principles to Rimi employees
Practical and interactive energy efficiency training for Elektrum clients.
Client profile
Rimi Baltic is one of the fastest-growing retailers in the Baltic states, employing more than 11 000 workers in three countries – Latvia, Lithuania, and Estonia. Rimi Baltics follows a bold mission of creating the experience of tomorrow and they are exceeding in every way. By providing modern solutions and constantly improving their services they have definitely won their customers' hearts and fulfilled their goal to make everyday life easier for millions of customers.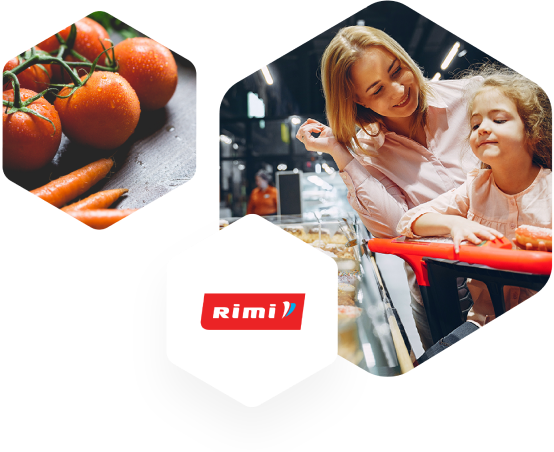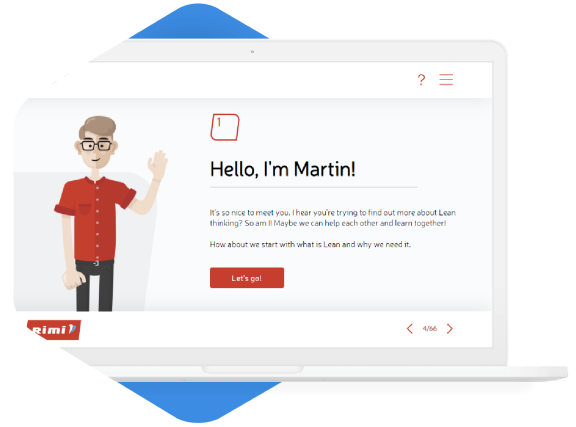 Challenge
The company was looking for a new way to implement LEAN thinking principles into everyday work of their store and office employees, believing that it could help them work more efficiently. Up to this point, LEAN was only taught to certain groups in on-site learning sessions, but there was no way of providing training to all Rimi employees. The main challenge was to motivate all staff to apply LEAN thinking at work and to maintain these principles after completing the training.
Approach
Our vision was to create training that would be easy to understand for everyone. We introduced a character to give the course an informal and friendly touch and we made sure that the scenarios would feel real to the learners. We talked about the challenges that employees face in the stores and offices and this helped us understand the situation better and enabled us to create an authentic solution.
Solution
We created training where we introduced all LEAN principles to employees. By showing real-life examples from stores and offices, we helped the learners to see what difference LEAN thinking could make to their own daily work. Later on, we introduced different solutions and methods of how learners could implement LEAN thinking into everyday life by making them respond to real-life situations and come up with solutions by themselves. After finishing the training all employees would have a better understanding of the importance of LEAN thinking and how it could help them save their time and energy on a daily basis.
LEAN thinking is very important for any company worldwide, and RIMI is always striving for including new ideas and methods in our working processes to offer better service to our clients and improve the working lives of our employees. We were thrilled that FasterCourse shared our vision and quickly developed a prototype and later the whole course in multiple languages. This was a success story for Rimi and will in the long run help us become even better at what we do.