New week, New Articulate Elearning Heroes weekly challenge.
This time the theme is Audio in Storyline. This was a beautiful idea from our senior developer Artis, and features some really annoying sounds, and you can rate them in the order of annoyance. Karlis founder of FasterCourse has been complaining about garbage truck at 5AM, so it is pretty clear, which sound will top his chart. What about you? You can rate them and then your answer will be recorded in a simple database and you will see aggregated result of how others rated the sounds. Enjoy, we loved this challenge.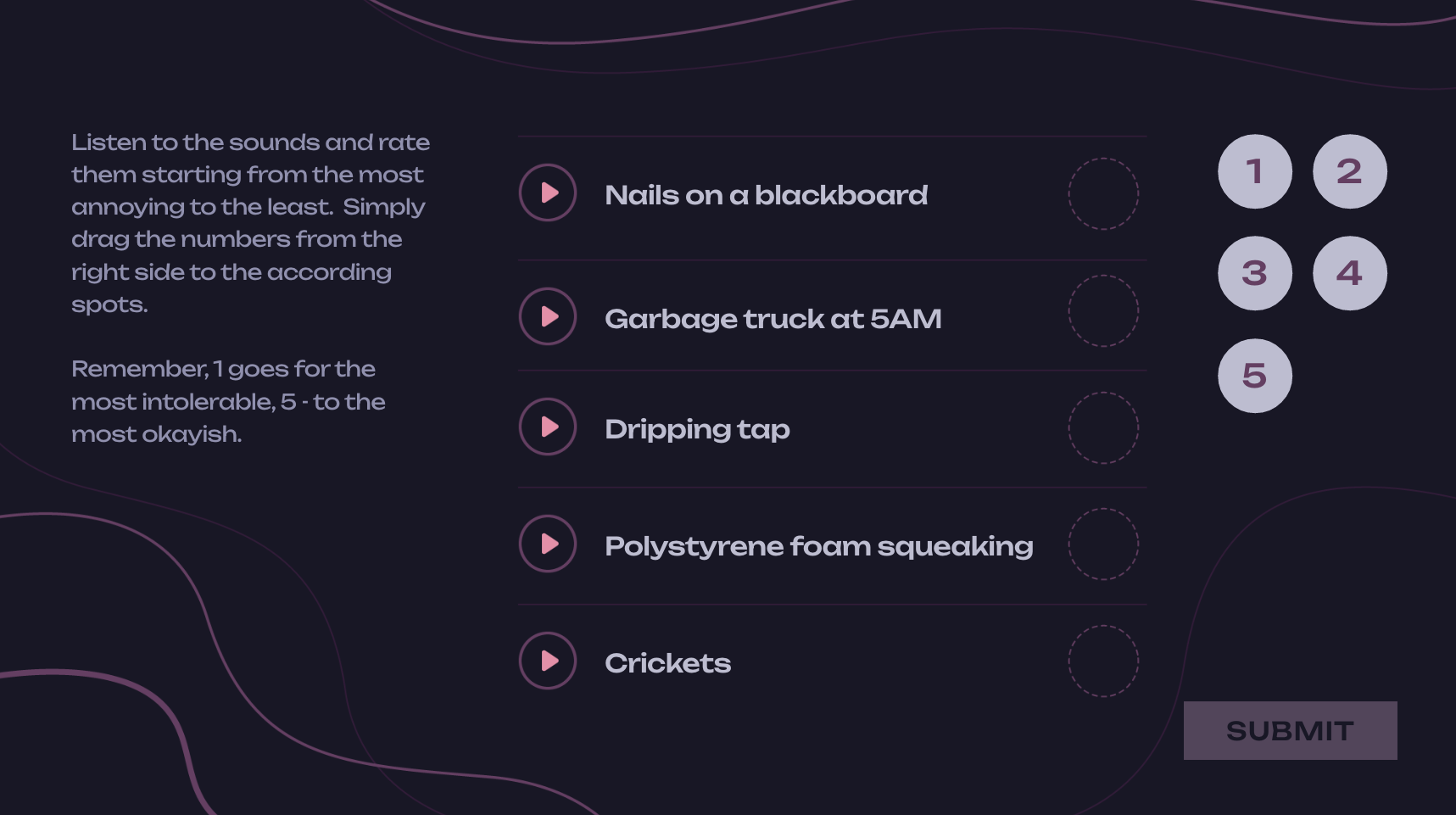 Articulate Storyline License
Important: You will need an active Articulate 360 subscription to create courses with these Storyline templates. Disclaimer: Fastercourse templates have been developed by Fastercourse. We are an independent e-learning production company, and we don't have any direct connection to https://www.articulate.com/
Explore all Storyline templates
Explore hundreds of course starters, games, click & reveal, info pages and test templates built specifically for Storyline. Click the button below and see all of our Storyline templates!